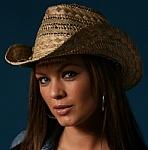 Have you ever had one of those days where you wake up thinking "It's going to be a great day" but all of a sudden your dog has to be rushed to the vet, your gas tank is on empty and yippee, the parking meter you parked in is broken? Don't some days feel like the "most dramatic rose ceremony ever?"
I'm fairly certain, what you will wear today never made it on your to do list. As your fashion fairy godmother what you're going to wear needs to be at the very top of your list. But what if you are from the "I have too much to do" camp or how about the "It is what it is camp" or my personal favorite "It doesn't matter what I wear" camp. Well, I want to share something with you. It always matters how you show up for your own life and here's why.
I want you to consider that getting dressed well is just as important as what you know. In fact, an appealing appearance is the bow on the gift of your own expertise and knowledge. People like shiny, pretty people.
Let's talk about who you are in your life. Are you a stay at home mom? If so, there's a new mom in town and she cares what she's wearing. Gone is sweatsuit mom from 5 years ago. Your children want to look up to you and be proud of you. When you make an effort, your children make an effort.
If you work at home where you think no one will see you – the reality is you'll eventually need to go to Whole Foods at some point, therefore, you will be seen by other humans. Who knows who you could run into?
It's not only ok to care what you look like it's imperative to your success… Are you thinking this all sounds great but:
I hate everything I own.
I don't know how to put clothing together.
I don't have extra money to go shopping.
Here are some tips for you to create your own winning signature look:
The fall '09 collections are wrapping up right now. You can have your very own front row seat on style.com or vogue.co.uk. The first step is to look at the collections that you have heard of and zero in on one that is your absolute favorite. Pick a designer whose point of view is similar to your life. Look at the color palette and the textures and most importantly how the collection has been styled. (i.e., accessories. Jewelry, boots, shoes, pantyhose, tights.)
Next go into your wardrobe and see what you have that is similar in color palette, texture and most importantly what accessories you have to style with your clothing.
Make a list of what items from the collections that you didn't see in your own wardrobe.
Fashion is a season ahead; therefore, completing this exercise will allow you to begin thinking ahead. Looking for the pieces that you need to "fill in" your wardrobe by the time fall rolls around.
We are about to enter the spring season. Pick up this month's Bazaar, Lucky or Elle magazines. The March issue of these magazines is the second most important issue next to the September issue for what will be trending in fashion. Get in the habit of just scanning, forget reading just let the clothing that attracts you attract you and let the rest of it go. Then return to steps 2 and 3.
You can also watch award shows or the street stories on the celebs' day-to-day life. These will also cue you into what's happening (e.g., People.com, Eonline or Entertainment Tonight, Access Hollywood).
Expand your fashion sense by looking at fashion on the street or in your group of friends. Who do you connect with style wise? Mirror it for yourself.
You send powerful signals with your wardrobe and if these signals connect in an interesting and creative way, it speaks volumes before you even have to.
Thank you for all the great pictures last week. I had a great time connecting with you and helping you say goodbye to your shleppy selves and hello to your fabulous self.
So, what are you wearing?
Barbra Horowitz, the newest addition to TheSavvyGal.com as a savvy stylist, is a professional personal stylist working all over the country. While Barbra does work with celebrities — it's the role of "the people's stylist" that gives her the most joy. Barbra is the Special correspondent for British Vogue.com and the author of the book/dvd "Closet Control" by Sterling Press.
Comedian Chelsea Handler and Styx frontman Tommy Shaw can be seen on Barbra's you tube channel-closet "Control"– http://www.youtube.com/closetcontrol, which has been viewed more than 130,000. In the past, Barbra has interviewed fashion luminaries such as Cameron Silver from Decades, Supermodel Tracey Ross, Josie Maran-Daniella and Gilby Clarke and many others.
Visit her blog, "So you think you have nothing to wear" at http://www.barbrahorowitz.com/girlsblog, which serves up the best fashion at prices you can afford.