Visit Your New The Savvy Gal Store!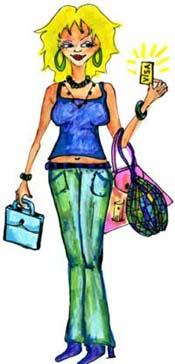 No one can argue with the fact that shopping online is easier and more efficient than ever. And since we at TheSavvyGal.com want to provide our readers with resources to help you become better informed and well equipped, we've designed a store especially for you!
From fitness equipment, gadgets and electronics to books that many of you have recommended, magazines that go beyond fashion and beauty, and more, there are plenty of resources to make life a whole lot less complicated.
Our readers are a part of our Savvy Community, and we invite more recommendations of titles and products to feature so that others can enjoy them, too. Go ahead — click on the link and shop around. We're sure you'll have fun browsing as you learn about products and services that can help to enhance your life! The Savvy Gal Store