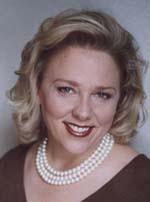 The James Brown song, "It's a Man's World," has those wonderful lyrics: "This is a man's world, this is a man's world; But it wouldn't be nothing, nothing without a woman or a girl." This can be easily flipped to include Valerie Grubb, one of the few gals in the predominately male dominated field of facilities and maintenance.
Even more impressive, she holds the position of vice president within the field; meaning she has gained the respect of those around her to move into management. And in meeting with Val, she's personable, funny and very, very intelligent.
"Know yourself, know what you like and what you're good at," she said as we talk about what makes someone successful. She knew early on her niche was operations. Today, she holds the vice president of operations position for Oxygen Media, handling a wide breadth of responsibilities, including human resources, facilities, security, all building operations, travel, real estate, event logistics; and, as she put it, "anything back office, except IT and Engineering."
At an early age, while earning her undergraduate degree in mechanical engineering with General Motors Institute in Michigan, she worked with Allison Engine Company (aircraft engines), a division of Rolls-Royce, where she did everything from test engineer to construction manager to director of marketing.
"At one point I was the only female in the maintenance department," she said of the division where she supervised a 54-man union crew. "But I don't know if I had to prove myself any more than a man," she explained, saying it was more about proving she knew what she was doing in spite of an age difference. "The closest in age was a man 15 to 18 years my senior; they would have had a hard time with anyone my age." They just wanted to ensure she knew what she was doing and she respected her team, which she did.
She attributes her success, throughout her career, to having respect and maintaining communication with her peers, as well as those who report to her. "My job is to make your job easier," Val explained of her philosophy. "Somebody has to have faith their manager will help them. And if someone has an opportunity to move ahead or in a different direction, it is my job to help them, not stand in their way."
At the age of 29, after working for more than ten years with General Motors, she decided it was "now or never" to follow her dream of working within the world of the entertainment business. "I loved going to the movies; to me the movies are magic," Val said. (When she quit, the company didn't want to lose her, so they told her instead to consider it a "one year leave of absence.")
When she hit Los Angeles, she realized making the movies is not the same magic as watching them. But she did love the world of entertainment. And she came full circle: she knew operations was her niche, so she just had to figure out how to do this within the land of showbiz.
Val landed the job of director of operations at USA Networks (now Interactive Corp), reporting to Barry Diller, the media mogul turned mega merchant who headed up USA's home-shopping conglomerates QVC and HSN, with a few others thrown in, such as Ticketmaster, Citysearch, and more.
"I love the startup environment," she said of first taking positions with both USA and at her current Oxygen. "I like less of the maintenance, more of the challenge. I like taking ideas, figuring them out and how to make them happen. I like problem solving."
She was the only female executive within the USA parent organization. But after three years, and at the top of her game, she found there was no room for growth. She went on to be hired as a consultant to Oxygen, and now finds herself there after eight years, as they hired her on full time. "It's a very creative, participatory environment," she said of Oxygen.
Val shared several pieces of advice for finding what you're good at and how to be successful within your career. She said the first is to really take some time to figure out what you want to do. Ask yourself: "What makes me happy?" She also noted one should be up for new tasks and never stop learning. "It goes back to what I said before, know yourself and what you're good at," she explained. "And don't beat yourself up over failure, sometimes things are out of your control." And don't be afraid to say you don't know the answer "right now"; you either hire people who do know the answer or you follow-through and find it.
She also shared to make sure you keep yourself, as a woman, financially secure. "Having money allows you to do more, be independent and take care of yourself," Val said.
Oh — and last — she said to have fun in life! In addition to being an avid traveler (she's traveled four continents, with her goal being all seven), Val noted her passion for cooking (she was once a contestant on TLC's "Dinner Takes All" reality show). She loves throwing themed dinner parties for her friends. "I just bought my first 'real' painting so I'm throwing a 'Fifth Avenue' party," Val said with a laugh. "Top hats, tiaras, butler service; you'd think it was an unveiling of a Picasso $100 million painting." She also has thrown a Chinese New Year party, an aphrodisiac party (foods you'd eat in bed, without utensils) ….
So in addition to being personable, funny and very, very smart, it seems Valerie Grubb is also one who loves to take on challenge, but also has a wonderful sense of fun and friends, too.