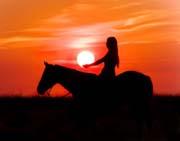 It's no wonder that Nashville, Tenn. is know as "Music City USA": home of the Grand Ole Opry, dozens of music publishing and recording studios lining Music Row, and even more honky tonk bars featuring live tunes every day of the week, it's the vivid music scene. You won't just find country music, but also bluegrass, jazz, gospel, rock and blues — Nashville is truly a mecca for music lovers.
Though many of the main attractions throughout Nashville are music-related, the city offers a variety of other highlights. The downtown area along 2nd Avenue and historic Broadway, known as The District, is packed with restaurants, specialty shopping and engaging entertainment options. Nashville is also known as a cultural leader thanks to the large number of colleges and universities in the city and surrounding areas.
Taste Around Town
Downtown Nashville boasts eclectic dining choices at a surprisingly large number of restaurants. Given the geography, one would think that most local eateries specialize only in Southern cuisine but this is hardly the case.
Local restaurants offer everything, including Mexican, Indian, Italian and Japanese delicacies. No matter what excites your taste buds, you'll find options at prominent local places like Zola, El Rey and Demos', as well as national chain such as the Hard Rock Cafe, Melting Pot and The Old Spaghetti Factory.
Of course, most out-of-towners do want to get a taste of good old Southern cuisine while visiting Nashville, and they will find plenty of places like Loveless Cafe, Harper's and the famous Jack's Bar-B-Que.
Along the street, the line outside Jack's usually snakes down the block, thanks to the pork, beef brisket, ribs and chicken smothered in the owner's award-winning sauces. Recognized by the New York Times, the LA Times, Southern Living and USA Today, Jack's downtown location offers both indoor and outdoor seating, with tables on the back patio overlooking the Ryman Auditorium.
Attractions for Everyone
Whether you're a science, history, outdoors, gardening or art buff, Nashville has attractions to appeal to your passion. This diversity is mainly due to the area's 16 colleges and universities, two medical schools, two law schools, and six graduate business schools. It is why the capital is often referred to as the "Athens of the South."
For those who enjoy technology and science, the Adventure Science Center is a must-see. The modern, hands-on museum helps both children and adults explore and understand the environment, physics and health through the use of interactive exhibits. Special shows and demonstrations take place nearly every weekend, and the museum's Sudekum Planetarium allows visitors to explore our universe.
Gardening, outdoor and art enthusiasts will love the Cheekwood Botanical Garden & Museum of Art. Located on a 55-acre park, the attraction features formal gardens surrounding the Cheek family mansion. Percy Warner Park, located in Nashville's Belle Meade neighborhood, offers more than 2,000 acres of wooded hills and rolling meadows. Hiking, equestrian and biking trails are a haven for nature enthusiasts.
If it's history you're after, Nashville is definitely your place. With its prime location and accessibility as a river port, the city has been prospering since the late 1700s. One of the best examples of the area's historic wealth is the Belle Meade Plantation. The fully restored Greek Revival mansion is filled with 19th-century antiques and staffed by costumed guides who provide a glimpse at the lives led by the historic Southern elite. The Belmont Mansion, Carnton Plantation and Carter House are other well-known attractions that depict the antiquity and prominence of Nashville.
Terrific Tunes
At its heart, Nashville is the city known for its music and the Grand Ole Opry. All across the U.S., it's known as a place where aspiring musicians can be discovered, major records are produced and fortunes can be made. The town is filled with countless clubs, performance stages and memorials to many country music legends.
The District is equal parts glitzy clubs and dive bars, with both showcasing live music seven days a week from early afternoon into the wee hours of the morning. In places like the Station Inn, Wildhorse Saloon, Bluebird Cafe, Layla's Bluegrass Inn and B.B. King's Blues Club, everyone from up-and-comers to the major stars play their guitars and sing their hearts out. Of those clubs, perhaps the Wildhorse Saloon is Nashville's best-known bar. It's a 66,000-square-foot live music destination that entertains more than 1.5 million fans each year and is a must-see on every trip's itinerary.
Downtown's other music attractions include the Country Music Hall of Fame and the Ryman Auditorium, which was for the many years the site of the Grand Ole Opry. Music lovers can enjoy Ryman's daily tours, as well as frequent concerts. The Country Music Hall of Fame offers a variety of ticket and tour options, including a celebrity audio and historic RCA Studio B tour.
In 1974, the Opry moved from its downtown location to the Music Valley area, where it now lives in a sleek, $15 million venue. The Opry began as a radio show back in 1925 and is today considered to be the driving force behind the United State's country music scene. Since then, everyone from Loretta Lynn and Dolly Parton to Trisha Yearwood and Carrie Underwood have graced the Opry's stage and entertained countless fans. To get an in-depth look, you can take tours of the facility and buy tickets to any of its many performances.
All in all, Nashville has plenty of reasons for a visit no matter where your interests lie and your preferred music genre. Its central location makes it ideal for a quick weekend getaway, though you might find it difficult to leave after only a few days!