Travel & Eats: Best Snacks When Traveling With Children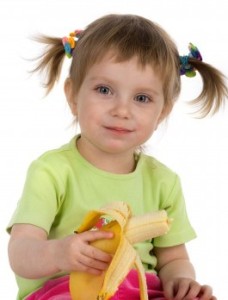 By: Linda Winkler Garvin, R.N., M.S.N.
Children today are eating too many foods that are high in sugar, carbohydrates and fats resulting in lethargy, drowsiness and irritability.  Bad habits can get exacerbated when kids are enjoying vacation.  There are many delicious alternatives which can aid in your child's, energy levels, mental alertness and emotional hardiness.  If you are unable to pack snacks, buy fruit at a local farmer's market.  Here are some healthy considerations when travelling with children:
Carry fruits and vegetables that require minimal peeling. Some examples would be bananas, grapes, apples, pears, peaches, plums, baby carrots or snap peas.  Look for fruits that are also pre-cut like pineapples, melons and papayas.
Put some good tasting cereal & raisins, vegetables, in a sandwich bag ready to go.
Pack a healthy variety of nuts and seeds to have on hand like, walnuts, almonds, cashews, sunflower seeds and pumpkin seeds.  Make sure your child is

not allergic

to any of these nuts before you embark on any trip.
Cheese and crackers make a great snack when you are on the go sightseeing.
Try to encourage only 100% fruit juice (avoiding fruit drinks containing artificial sweeteners/flavors). Offer vegetable juices as an alternative.
If you are buying a drink, try to find a place that sells smoothies using milk, yogurt, juice and fruit.
Yogurt Ideas:
If you have a refrigerator, take some multigrain crackers and spread your favorite yogurt in between them and freeze.
Purchase some low granola and put 1 to 2 tablespoons of it in your yogurt.
Add some fresh fruit in yogurt.
Buy muffins with ingredients like bananas, zucchini or blueberries inside.
Encourage water or milk in place of sugary drinks.
Since you may experiment with different foods and may be eating at different times, your GI tract may become sluggish.   Prunes, apples and pears have soluble fiber to prevent constipation. Remember that you can pack dried prunes in your suitcase as a snack eating 4-6 per day. If possible carry a small portable ice chest and/or thermos to keep food and beverage items cold.
Linda Winkler Garvin, R.N., M.S.N., of Alameda, California, is Director of Health Management Associates, a health advocate and educator with an advanced degree in Nursing.  She assists individuals in navigating the complexities of their health problems from medical treatment, health insurance issues, management of health issues and chronic pain.  She is the author of several articles including, healthy lifestyles, travel, nutrition, health insurance, guided imagery & chronic health problems.  Learn more at www.healthmanagerbayarea.com or e-mail at garvin_linda@yahoo.com.