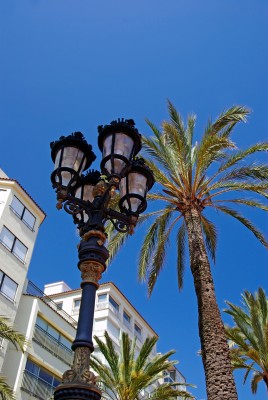 By Gen Wright ~
Boutique  hotels, also referred to as lifestyle or design hotels, are designed and furnished in a stylish manner to accommodate guests in every available means of luxury. These are typically non-chain-affiliated hotels that feature an intimate setting loaded with impeccable amenities.
Originally, this term was popularized in North America and the United Kingdom, but now most countries around the world use this term to refer to these intimate, luxurious hotels.
Perhaps one of the most amazing things about this type of hotel is that it provides personalized accommodation and services. Although boutique hotels are smaller than mainstream accommodations, if you are searching for accommodations that utilize a personal approach, these are the perfect hotels for you.
Other unique characteristics of boutique hotels include the size of the accommodation, personalized services, intimate atmosphere, and luxurious privacy. Unlike other hotels, guests are greeted by their first names. This act adds to the intimate atmosphere that boutique hotels offer. Furthermore, this also makes the stay of their guests more pleasant. In fact, it makes them feel as if they are just in their own homes.
Another enticing feature of a designer hotel is the fact that the management does not actually wait on the requests of their guests, but rather anticipate their needs. As such, everything that a guest needs is well provided for in a boutique hotel. More than anything else, guests are treated in such a way that they would never want to leave the place at all.
What is amazing about these boutiques is that you don't really have to go to the suburbs to find one. In fact, you can easily locate one in the larger cities such as London and New York. However, the majority of these hotels are still found in the rural areas. Basically, boutiques are for those who want to spend more time in their rooms and would like to have personal service at their disposal. Thus, this may not be a very suitable option for those who are traveling on business since they cannot truly appreciate the beauty and grandeur of staying in such plush accommodations.
Although staying in one may be more expensive than a stay in a conventional chain hotel , the price that you pay is certainly worth the service that you get. After all, it is not very often that you get to enjoy a lovely weekend away from the hustle and bustle of city life. Moreover, every now and then, everyone deserves to pamper themselves and enjoy the great services that boutique hotels provide. So, if you are tired of the typical whitewashed hotel rooms
, you should try a boutique hotel and experience one of the best getaways of your life.