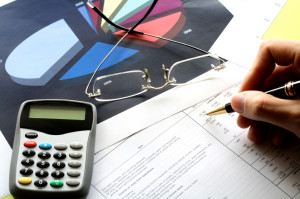 By Rita Warren ~
Now here's an experience I'll bet YOU haven't had lately: I was in Ryazan, Russia, a few weeks ago in a brokerage firm office meeting with a stock broker, a financial consultant, and an ad salesman, along with an interpreter and three of my American teammates who had come along for the ride.
We were in Ryazan to do a marriage retreat, but a pastor friend of ours had arranged this meeting as a sidebar because he knew I had been a stock investor in the U.S. for decades and he wanted me to meet some Russian counterparts.  Now, I told them (through the interpreter, Marina) that I was not a professional, not licensed, but that I had been involved in managing my husband's and my stock and real estate portfolio and the stock portfolio of a few other people for many, many years, and so the stock broker (whose name I never could understand or pronounce) began to ask me questions: How did I pick my stocks?  When did I know to sell a stock?  What were my requirements about the portfolio I maintained?
I answered the questions coolly and calmly.  I picked my stocks based on very few criterion: current price to earnings ratio (PE), with a hopefully lower forward PE ratio, indicating that the company would do better in the future, a low BETA (indicating volatility compared to the stock market overall), and the 1-10 ranking of the stock on the particular page that I use, 10 being the highest.  I've tried a whole bunch of research, and for me, this works best.  They were very interested, I must say.  After all, this was Russia, where the kind of research I was talking about is not readily available.  We were in a cubbyhole of an office, with Dell computers – not state-of-the-art but not decrepit.  There were three desks crammed into a small room, but we were told that the company was moving into newer and better facilities very soon.  This was a good thing, because the building was sort of falling apart!  Like so many buildings in Russia, the outside cement steps are chipped and eroded.  Not exactly the kind of building that gives an investor confidence for where to put your hard-earned rubles!
At any rate, we spent two hours – it always takes longer because of the need for interpretation – answering questions about my "investment strategies" and techniques.  I tell you, I felt like Warren Buffett, especially when I found out that the older gentleman who was the financial consultant was giving lectures the following week at a substantial cost to the public who wished to attend.
Then I turned the tables on them, because I was extremely curious about the Russian stock market.  I asked them to explain how their market worked, and they pulled down charts and graphs and put on quite a show for us.  It seems the Russian stock market has been doing quite well and is one of the best kept secrets in Russia.
I liked these guys.  And I found the entire two and a half hour experience to be unique, one I probably will never have again.  I learned a lot, and I hope I was able to shed some light on the average American stock investor for them.
And this is the way the cold war ends, conversation by conversation!