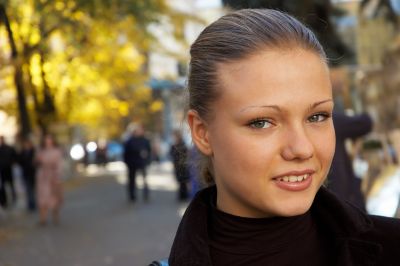 By: Ashley Lounds-Brooks ~
For many of us, "single and satisfied" sounds like an oxymoron. The media and everything around us has given us the indication that being single is something to frown upon and if you are single, something is wrong with you. This is far from the truth. As author of "Single, Satisfied and Saved," I can tell you that single and satisfied is a state you can knowingly embrace. In the book, I speak about the various myths concerning being single, and provide suggestions on how to combat these mis-truths. Let me share some with you:
Myth#1- Being single equates to being alone and lonely
Many people are confused about what being alone and lonely really means. Alone is defined as a state of isolation from others while loneliness is defined as sadness resulting from being forsaken or abandoned. So it is quite possible to be in a relationship and be lonely. Just because someone is in a relationship does not mean that they are not or will not experience loneliness.
Ways to combat myth #1
Hang out with friends, find a hobby, volunteer, start a business but most importantly stay busy and not bottled down by your so called "issue." The more you are occupied in other matters the less time you will think about yourself as single.
Myth #2- Something must be wrong with me if I am single
There is absolutely nothing wrong with being single. There are many beautiful and successful women who are in happy in their state of singleness. There are many reasons why one would choose and accept the single life. One may have set goals for herself and a relationship at the time would be a distraction to other obligations. Some could have had bad experiences and perhaps want to take the time to work on themselves.  Or it could be too much of an emotional roller coaster to handle. Use this time to work on reducing and terminating any issues that can cause havoc in a relationship. Most importantly, get to know yourself.  Even if you can't think of a reason why you may be single, you are doing what works best for you!
Ways to combat myth #2
Being single is the prime opportunity to work on yourself and better your weaker areas. Use this time to find a balance in life. Stop focusing on what you don't have (a significant other) and start focusing on what you do have (family, friends, good health, and etc.).
Myth #3- Without a significant other, I feel left out during the holidays
It's bad enough that holidays are the biggest days for corporations to exploit your money and furthermore, they make you feel bad for being single. Take Valentine's day; as if that is the only day to say I love you to someone special. Christmas; don't we spend enough money on our kids already? New Year's Eve; haven't we done this before? Not to be a Grinch … holidays are special but we have the wrong idea about them. It's not about how much money you spend but it's about being appreciative of what you already have.
Ways to combat myth #3
Instead of moping around about not being in a relationship, focus on helping those who are less fortunate than you. While you are unhappy about not having someone to hold you, there is someone who is unhappy about not having shelter and food.  For Valentines' Day go to a senior center and spend some time with the elderly. They would greatly appreciate you for it.  For Thanksgiving, volunteer at a food drive and for Christmas, start a toy drive to give to families in need.
Everyone has a sob story and can throw a pity party but the overall message is to stop playing the victim and be the victor.
About the Author:
Ashley Lounds-Brooks is founder of a nonprofit organization for women entitled CLASSIC Inc. and author of "In my 20's, Single, Satisfied, and Saved," a book for women who want to live a more fulfilling and satisfied life. "In my 20's, Single, Satisfied, and Saved" will be available starting September at Siropub.com and Amazon.com.