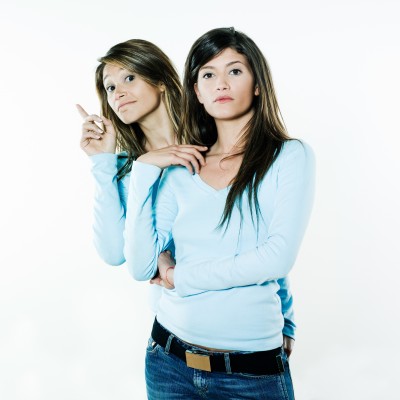 By Holly W. Schwartztol, Ph.D ~
Women may encounter an overlap between their professional and personal roles. As a psychologist, I relate to this quandary. We seek to assist others with the very issues we, ourselves, confront.
It is simply uncanny how frequently clients come into therapy with whatever I may have been struggling with personally. This is a pretty common occurrence and not so very surprising, but it is something that is not shared between a psychologist and her client directly. For example, most of us have dealt with relationship difficulties, parenting problems, etc. at some point in our lives. This contributes to our being able to understand the complexities of our clients' problems and to have empathy with their plight.
My novel, What We Tell, explores the friendships between three female psychologists who struggle to find a balance between their loyalty to each other and their clients, as well as between their families and themselves. Dr. Ruth Trotter's daughter, Margie, has been trying to conceive a child with no success. A new client comes in with the same problem asking for psychological help with her difficulty and Ruth is tempted to say,
"Oh, sure! My daughter can't get pregnant either and I don't have the foggiest idea what to tell her or you!"
Actually, Ruth does have a notion about how to help and wishes that her daughter would seek similar avenues of help.
As therapists, we don't commiserate with clients as we would with our friends. We may share information about similar problems that we have successfully worked through, but we don't burden our clients with our on-going problems. However, it may be that as we help our clients clarify and sort out their difficulties, we inadvertently find ourselves gaining better understanding of our own issues.
Of course, therapists try to mindfully separate their own problems from their work and to recognize when something is too close to home for the therapist to maintain objectivity. If that happens, the ethical therapist will seek supervision from a trusted colleague to avoid transference issues.
Raising children may also cloud our roles. When Ruth is empathizing with Margie's fertility problems, Margie exclaims,
"Mother, don't use that therapy tone with me! I am not one of your clients…"
Ruth responds saying, "I am not being a therapist, Margie. I am being a concerned mother. Why do you always accuse me of acting like a therapist?"
"Look, Mother, I just called for some motherly comfort…"
And, there is the dilemma. How does a mother who happens to be a therapist escape the accusation that she is acting like a therapist instead of a parent?
When she discusses this problem with her friend, Dr. Sylvia Woodberg, Ruth says,
"Maybe if I wasn't a therapist, I could say whatever came into my mind with my kids….We just weigh everything we say so carefully. Sometimes I wonder how it would be to have less insight and just blurt out whatever I was feeling. Maybe things would work out better."
Are the characteristics of empathy, understanding and compassion uniquely owned by therapists?
Friendship, too, can be blurred by competing roles of the professional versus the personal. As therapists, our sensitivities can make us more vulnerable to perceived criticism from our friends. We may hope that our friends will be more sympathetic because they are therapists only to discover that because we are simply all human, we are susceptible to the same misunderstandings that non-therapists encounter. Thus, when our friends offer friendly advice about our parenting, for example, we may inwardly bristle.
Thus, life certainly is, as Edward Albee said, A Delicate Balance.
About the author
Holly W. Schwartztol has a PhD from the University of Miami and has practiced psychology for thirty years.  She was the co-founder of the Miami Institute of Clinical Hypnosis and the Miami Institute of Expanding Light. She is also a past president of both the South Florida Writers Association and the Dade County Psychological Association. She is the author of Sherry and the Unseen World. Holly and her husband, Robert, have three children and two grandchildren. For more information on Holly and her book, visit her blog at http://hollyschwartztol.wordpress.com.
The book is available through iUniverse (http://bit.ly/11qREom), Amazon (http://amzn.to/11qRpJQ), and Barnes and Noble (http://bit.ly/ZQKTr5).