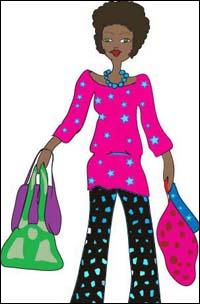 We want to give you savvy gals the heads up on a couple of cool contests going on right now, one that benefits the Prayer Child Foundation and another that will benefit the winner (and a friend) with the ultimate getaway: a spa vacation for two! The other will benefit one of our own savvy readers with a scrumptious candle from one of our favorite makers, Gold Canyon.
WIN A GOLD CANYON CANDLE FROM SAVVY GAL
We're offering our readers the chance to win Gold Canyon's super delicious Orange Mango candle from their Bella series — this amazingly indulgent candle is reminiscent of lazy afternoons relaxing on a warm, tropical beach, and that is exactly what makes up the essence of its aroma — the scent is bursting with mango, tangerine and sweet floral musk. To win, email chaton@thesavvygal.com with the company where this week's Mover and Shaker currently works. Good luck! www.goldcanyon.com
Gold Canyon has a new online charity game called "The Candle Game." It's simple, fun and best of all, for each person that plays The Candle Game, Gold Canyon will donate 10 cents to the Prayer Child Foundation.
The Prayer Child Foundation helps children with physical and emotional challenges by providing financial support, opportunity for involvement to help others and hope for a positive future. Gold Canyon's goal is to attract 50,000 players of The Candle Game by April 30, 2009. To play, visit http://thecandlegame.com.
YOUR CHANCE TO GET PRETTY AND WIN AN INDULGENT SPA VACATION FOR TWO
Through April 19, Elizabeth Arden is offering the chance to win a fabulous spa vacation for two, plus the entire new Pretty Elizabeth Arden collection.
Click here for details and to enter: http://www.style.com/promo/elizabetharden/pretty. This awesome prize includes: airfare; accommodations for five nights; massage treatment; $100 credit toward additional spa services — the entire Pretty Elizabeth Arden collection, a value of over $150
Elizabeth Arden's newest fragrance, Pretty, is a spirited scent with exceptional charm -perfect for spring and summer! Its premiere ingredient (and core of the fragrance), Petalia, is the perfect floral; it's the very essence of femininity. It is surrounded by a melange of fruits, including orange blossom, peach nectar and Italian Mandarin ORPUR, and wrapped in a background of serene woods. Pretty will definitely leave your admirers with an indelible impression of your innate femininity.
Chaton Anderson is a Writer and the Publicity Director for TheSavvyGal.com. A product and pop culture addict, she is always looking for the coolest, hippest things on the market, as well as the newest health and fitness trends to hit the scene. Email her at Chaton@TheSavvyGal.com with questions or leads on products and services on the cutting edge.