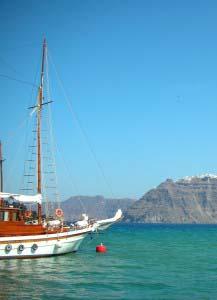 Planning for a trip abroad can be very exciting, but to fully enjoy your trip abroad, it's important to be prepared. Besides researching your destination, it is equally important to safeguard yourself before you leave home. Following these tips may help ensure that you have a safer and more enjoyable trip overseas:
Medical Insurance: If your medical insurance doesn't cover you abroad, consider an independent insurance plan to cover any emergencies overseas. There are policies written specifically for travelers. Review whether the plan covers emergency care and/or a medical evacuation for a serious incident.
Personal Property Insurance: Check with your provider to see if you need to take out additional insurance to cover theft of your belongings.
Important documents: When it comes to the documents you will take abroad, make two copies of your passport, driver's license, charge cards, travelers checks, vacation itinerary, airline tickets and accommodation receipts. Bring two copies with you abroad and keep them in two separate locations. The third copy can be kept at home or with a friend or family member.
What Items You Should Hand Carry:

All medications including prescription and non-prescription in their original containers
Everything listed in this article under Important Documents
Glasses, hearing aids, syringes for medications like diabetes.

Prevent Crime:

Don't wear designer clothing, carry expensive bags or wear expensive or an excessive amount of jewelry.
Avoid dark areas or places that have limited exposure.
Don't discuss financial or personal matters in the presence of other people.
Be especially cautious on subways, train stations, market places, night time activities and popular tourist sites.
Don't carry a wallet in an outside pocket or use a handbag with a shoulder strap. Thieves have been known to use a knife to cut even leather bags, back pockets and fanny packs. You can look for special types of backpacks [wire backpacks] that are made to prevent theft. Consider carrying your money and valuables inside your clothing and invest in a money belt.
Don't leave any valuables in a car.
If available, use a safe to lock up valuables.
Watch your surroundings and individuals who are standing or walking too close to you.

What Items to leave at Home: Leave charge cards and other identification cards or papers [that may usually be in your wallet] you will not be using on your trip overseas. Some examples of charge and identification cards to leave at home would be Costco, debit cards, a checkbook, gas and retail stores to name a few.
First Aid Kit: You may want to pack a basic first aid kit that contains the following items: Consider bringing over-the-counter medicines for problems with digestion, diarrhea, pain, allergies, motion sickness, as well as antibiotic ointment and band aids. If you have skin sensitivities to bites, you may want to bring Hydrocortisone ointment. Hand sanitizers or individual towelettes are very handy to not only wipe your hands, but for wiping the surfaces of areas you will be putting your hands for long period of time on the airplane.
Additional Tips:
The State Department Web site http://travel.state.gov has helpful safety information about the countries you will visit.
The State Department's Bureau of Consular Affairs has an Office of Overseas Citizen Services that can be reached at 1-888-407-4747 from the US or Canada.  If calling from overseas, the contact number is 202-501-4444.
Avoid unpeeled fruits and vegetables and if purchasing food from a street vendor only eat food that can be heated to high temperatures. Use bottled water for drinking & brushing your teeth if the water is considered unsafe.
http://offtrackplanet.com/tipsandadvicehowto/9-easy-techniques-to-prevent-and-defend-yourself-against-theft-abroad/
Linda Winkler Garvin, R.N., M.S.N., of Alameda, California, is a freelance writer & Director of Health Management Associates. She is the author of several articles on Healthy Lifestyles, Nutrition and Pain Management. Learn more at www.healthmanagerbayarea.com or e-mail at garvin_linda@yahoo.com.
<![CDATA[safety, travel, travel abroad, overseas, vacation]]>