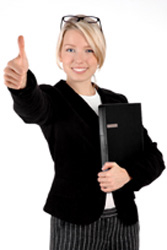 Thinking of forming a list of New Year's resolutions? Banish the thought! Studies show that without a detailed outline, you'll forget about your list by some point in February.
More effective in terms of implementing achievable goals is to ascribe to a set of values that you reassess frequently and take with you throughout your life. Changing life patterns is a process, not a once-a-year declaration.
FirstGov.gov, the U.S. Government's official Web portal, names the following as the most popular New Year's resolutions:
Lose Weight
Pay Off Debt
Save Money
Get a Better Job
Get Fit
Eat Right
Get a Better Education
Drink Less Alcohol
Quit Smoking Now
Reduce Stress Overall
Reduce Stress at Work
Take a Trip
Volunteer to Help Others
But, unless an execution plan is developed each year for each category, the resolutions simply become a wish list that gets revisited at the beginning of each year. These can be organized in ten-year or five-year sections, and with one-year immediate goals extracted from each category that can help you achieve your overall objectives. Once you have identified your goals and have divided them in the appropriate time categories, follow the guidelines below to help you reach your ultimate destination:
Create a plan
Before you start your program, you must have a strong commitment to make the changes you desire. Then, outline the clear steps that must be put into action. A good plan will detail all the steps required to achieve the final result. Be sure to make your steps realistic and manageable.
Write down your plan
A designated notebook should list your plan and the steps and time-line should be considered often. Keep track of your progress and keep detailed notes that will help to inspire and propel you forward. Or for a few dollars a month, the Web site myGoals.com allows you to enter your goals into their private database. You can create your goal plan or adopt a pre-made one. It helps you overcome obstacles, seen or unforeseen if you need help in determining steps with a goal you know little about. There is a wide array of features, including expert advice, recommended solutions and email reminders sent right to you. Either method used, a written plan helps you stay on track.
Stick to your plan
Changes are difficult to enforce. But that doesn't mean that change is impossible. Staying focused and persistent is the key to your success. And remember to take credit for success when you achieve a goal!
Be flexible
Your life may change and plans can take a different direction. Don't be afraid to make adjustments, add to your list or delete goals that you may find are no longer relevant.
Beware of obstacles that can sabotage your goals
• Establishing goals without giving them too much thought
• Reacting on New Year's Eve and making goals based on problems you may be facing at that point
• Choosing too many goals and feeling overwhelmed
• Becoming so obsessed with accomplishing goals that it becomes a stressful exercise in which you feel like you have endless projects on your plate
Along the way, there will be victories and setbacks. Try to be easy on yourself and understand that mistakes can be redeemed. Getting back on track, however, is crucial.
Just because it's the beginning of the year, don't feel that you must rush and compose a list of goals. Take the time to identify the areas of your life that you want to improve, and work on an effective plan of action. And try to think of your goals as a year-round plan, not just a wish list that you casually create on the first day of the year.