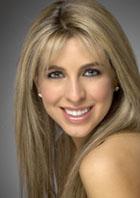 "To show skin, or not to show skin … now that is the question … When it comes to dress sense, what is most appealing to the opposite sex?"
You could guess this is a quote from a scene from Sex and the City — one of the episodes when Carrie (Sarah Jessica Parker), perched in front of her laptop, muses about relationships. But the words belong to Samantha Brett, a real-life twenty-something Australian version of the popular TV show character.
Samantha is the author of Ask Sam, a popular relationship blog, where singles, marrieds and anyone in or looking for love can read the issue of the day, post a comment, ask a question, argue, debate and more. Published at The Sydney Morning Herald, one of Australia's most popular newspapers, according to the Guide to Australian Newspapers, and at The Age, a Melbourne-based online paper said to receive an average of 1,904,711 unique visitors per week, Samantha's blog receives tens of thousands of page hits and about 200 comments per day.
These comment numbers are large for the blogosphere. Even when compared to blog numbers within the United States, where the blog exchange is more vibrant, according to Dr. Mathieu O'Neil, a visiting fellow at the Australian National University, who studies blogs. "You can't really expect a country of 20 million people to have the same vibrancy in terms of its blogosphere as a country of 300 million people," O'Neil wrote in an e-mail.
These numbers seem to suggest Samantha has really struck a chord with her audience. Perhaps readers are so responsive because they sense Samantha is writing from experience.
Before Ask Sam, Samantha had her own tale of a bad relationship experience. "I was dating a bona-fide bad boy who lied, cheated and kissed his ex-girlfriend right in front me," she explained. When the relationship failed, she turned to the popular books, "The Rules" and "He's Just Not That Into You" to try and make sense of her situation. It took three years, but after Samantha finally moved on, she often found herself giving friends advice about their relationship problems. "It was then that I knew I wanted to write about dating and relationships," she wrote in an e-mail.
Samantha conceived the blog while completing an internship at the Fox News Channel in New York. Inspired by the dating scene there, Samantha said she realized no one was writing about love and relationships in Australia, where she grew up.
Samantha was born in Johannesburg, South Africa and, at the age of ten, moved with her family to St. Ives, an affluent Sydney suburb with a large ex-South African population. "I guess it made me more worldy," she says of her immigration. "I had come from a different place so [I] never took Australia for granted."
So, after returning to Sydney at the end of the internship, she wrote, "Luv'n Txt: The Secrets of Text Appeal," a book about technology and dating. Samantha said since there was so much interest in the book, she approached The Sydney Morning Herald with the idea for a column and on Valentine's Day 2006, her blog, Ask Sam, launched with immediate appeal.
But before her blog became an overnight success in Australia, Samantha took steps to pursue journalism, which she says was "always a passion." Initially, Samantha aspired to be a news anchor. Interning in the Channel Ten newsroom after she graduated from high school cemented her decision to study journalism at a university and in 2005 she graduated from the University of Technology Sydney with a degree in law and journalism.
But even a degree in journalism cannot explain Samantha's success with her blog. Amy Ephron, 22, thinks Samantha's success might, in part, be a result of the dialogue Samantha's posts create. Ephron, a media and communication major at Sydney University, is including Samantha's blog as a case study in her honor's thesis. "It [the blog] allows people to explore their opinions and ascertain other peoples' ideas about social norms in the realm of relationships," Ephron noted.
Samantha begins and ends each day by approving readers' comments. She said she filters comments if they contain any profanity or defamatory statements. But generally she is surprised by the "intelligence and fluidity" of her readers' thoughts.
She reflects on a November 2006 post, titled, "Do Men Like Smart Women?" as her most memorable. In the post, Samantha ponders whether "smarter femmes are less likely to find a bloke," citing evidence from Maureen Dowd's book, "Are Men Necessary?" and New York Times columnist Christine B. Whelan. The subject really got people typing to the tune of more than 1,000 comments, "the biggest one ever," according to Sam.
Samantha gets her share of criticism, too. Dave Johnson, 29, started his own blog, Sam and the City Sucks (adapted from Samantha's blog's original name). "Every other day there's a new book promising the answers to love and relationship problems, yet in reality most of them are nothing more than tired cliches and empty promises," said Johnson of the relationship topics.
Although others on the blogosphere join Johnson in his criticism of Samantha's writing, they seem to be dwarfed by the steady (and sometimes overflowing) stream of page hits and comments on Ask Sam — while Samantha's enduring online presence helps define what it means to be an Internet celebrity Down Under.