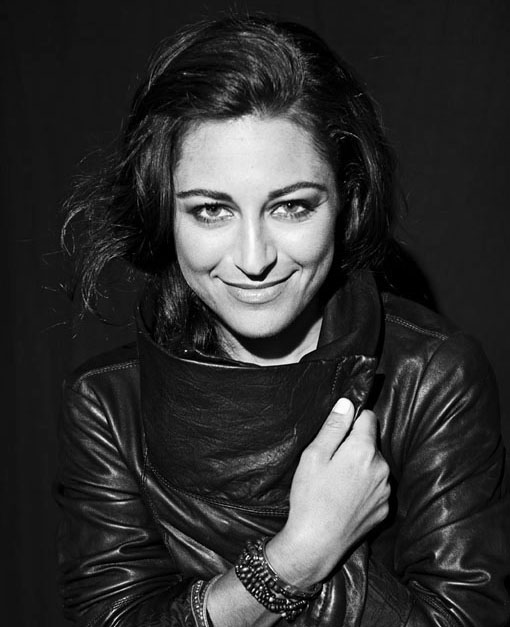 By: Katharine Polk, Stylist ~

Fashion can get excessive and expensive … and that's a statement coming from a Stylist! There are definitely places where you can skip on the designer item and buy the chic key pieces that wont break the bank. Your closet should be filled with accessories that can transform everyday looks into new outfits.  Add these few key pieces and you'll never run out of ideas!  My style consists of combining the staples that are classic such as Converse all Stars; they never go out of style and are always great to combine with a chic designer bag and a summer dress. Here are five things you need this season to help you transform your closet so you will always look stylish and never like anyone else! You wont need another thing all year if you shop by these five rules:
VINTAGE
SAVE
This is always a great place to start shopping, especially for revitalizing your summer wardrobe or for a quick closet update. I'm a sucker for vintage summer dresses, kaftans, and tunics. They are incredible buys when you can find them for under $25. It might take a little time and some sorting through racks, but my favorite part is that no one else is wearing your dress! I usually end up taking a lot of my VINTAGE finds to my favorite seamstress and having her tweak the garment to make it current and perfectly fitted.  Vintage plus some alterations create the perfect fitting, one-of-a-kind garment.
FIORINITINI & BAKER ELI BOOTS
SPLURGE
These are my go-to, all season motorcycle boot — I wear them with summer dresses (long and short) and leather pants in the Fall. They look amazing with everything. If you are having one of those days, throw on your Eli's with skinny jeans and a white T. These are worth the splurge and the annual re-soling. They will set you back about $500.
THE BAG
SPLURGE
You should always invest in a good black everyday, classic designer bag.  I would suggest one that is a little different so you're not walking around as a fashion clone with the same bag as everyone else. When picking a bag you want to make sure that it is versatile and it easily goes from day to evening. A couple of bags I recommend are the FENDI Selleria Hobo and the YSL Muse or Easy styles in Black Leather. They are classic styles that are chic and eye catching.
Stay away from bags with big logos and designer names splattered all about.  Remember, you are not a billboard! Your bag should be eye catching, not screaming out "look at me!"
SAVE
On the other hand…there are also ways to SAVE when shopping for a bag. Funny enough, it is easier to get away with inexpensive lines when choosing a bigger bag.  You can get a cute canvas bag at H&M or a street vendor. This is where you can add some color and have fun. Again, stay away from a big logo spread across your bag. Simple is best.
LEATHER JACKET
SPLURGE
As a stylist, I look for quality and construction first when I shop for clothing. That said, my go-to leather jacket is Rick Owens. He has made himself famous for his silky smooth leather, A-symmetrical cuts, shawl collars, and fabric inserted stretch sleeves which make for an unbelievable and scrumptious fit. His Jackets are un-rivaled.
SAVE
If you decide not to spend a few months pay on a Rick Owens, you still have options! Other designers have developed their own chic, affordable leather jackets. You can find these at varying price points from $400-1200 at designers like All Saints, Vince, Paul and Joe.
Good luck and remember every girl should have one of these jackets to wear to dinner or a meeting, with a summer dress, or jeans and a T-shirt. It's a closet must!
HEELS
SPLURGE
When it comes to shoes you can only get so far with saving! Real design and great style comes with a price. Throughout this article I have kept the styles very classic and simple and the splurges have been "investments" not impulse trend buys. The same goes for these shoes.
Here are some styles that will remain classic and wearable for many seasons to come. These are also interchangeable from spring to fall.
One of my favorite shoe designers is Casadei. Although they are a major SPLURGE item, I feel they make the best evening shoes and platforms.
As you begin shopping for the Fall season, remember that sometimes it is worth the splurge for a long-term key piece like the quality Designer Bag.  Trends switch frequently, but these five items adapt to most styles, can be worn year round and are classic.  Its key to pick great accessories to keep your wardrobe updated. It's essential to have a wardrobe that can go from day to evening and be flexible.  Your new inexpensive scarf can transform your old two-year-old LBD to a completely new look!  Enjoy shopping this season and think of these tips when you are trying to determine whether to lean designer versus H&M.
About Katharine Polk:

Talented celebrity stylist, Katharine Polk, is an expert in all things fashion.  As a former designer for Badgley Mischka and a regular at NYC Mercedes-Benz Fashion Week (as creative director), Ms. Polk has experience spanning all areas of this glitzy and glamorous industry. Her work has been featured in Vogue, Glamour, InStyle, Elle, Sports Illustrated Swimsuit Edition, among others and she has styled for photo shoots, editorials, and runway.  Her impressive career even extends to the world of television with a fully-accessorized 14-look fashion show previously on America's Next Top Model and a 27-look show on the Lifetime series' Blush.  As for celebrity dressing, Ms. Polk styled Emmy winner Bruce Gowers (Best Director) as well as the 2007 American Idol Jordin Sparks, both on their award-winning nights.  Her celebrity clientele continues to grow as her fresh, creative eye for styling has caught the attention of some of the most important people in the fashion industry.  Designers, photographers, and models just can't get enough of her friendly California demeanor. Check out her website at www.KatharinePolk.com.