Savvy Style: Holiday Must-Haves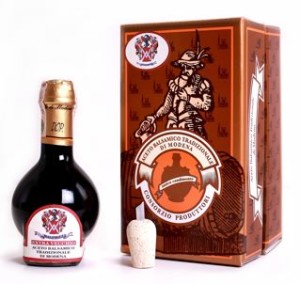 By Chaton Anderson ~
Stylish Gifts That Won't Be Re-Gifted
Here we are again—scrambling to find the perfect gift, the one that makes you look just like the superwoman you are. We're making it easy this year by giving you some ideas that are unique and show just the right amount of thought. You might even find something for yourself—you know you deserve it!

For the Stylish Yogi
Yogahitch
Your favorite yogi will love this imaginative and practical gift! Invented by mompreneur Alycia Denham, this innovative yoga product gives you a stylish and efficient way to carry your mat around. Available in a vibrant range of colors and cool collections with names like Zen, Now and Couture, this ideal yoga accessory can also be used as a towel, cushion or for stretching. www.YogaHitch.com

For the Indulgent One
Lumnique Scented Candles
These are not just any candles—these babies provide unique, customized touches that set your gift apart from the rest. Each of Lumnique's scented candles are personalized, tailored, and hand-poured for an individual purpose that you decide upon. You can choose its color and fragrance, and tie each one to a special meaning or "intention." The site's cool online shop lets you build the candle from scratch, or choose from an array of cleverly formulated holiday specialties, such as "Let it Snow," "Silent Night," "Gingerbread Man," or "Mistletoe Glow," among others. There's even a Chanukah blend called "Graceful Light." A stellar way to truly convey the thought you've put into someone's gift. www.Lumnique.com

For the Health-Conscious
House of Balsamic's Aged Bottles of Balsamic Vinegar
Skip the bottle of wine or bubbly this year in lieu of a bottle of aged balsamic vinegar.  Only 100 families in the world are approved to formulate "traditional" Balsamic Vinegars from Modena, so these creations by House of Balsamic make for a rare and amazing gift. Go big with a bottle aged for 100 years in century-old barrels, with notes of wood, tobacco and fruits. The simplest drizzle transforms a meal into a masterpiece and effects incredible health benefits. Also available in 12, 25, 50 and 80-year old bottles, each with an exquisite, full-bodied taste and velvety texture. www.HouseofBalsamic.com.

For the Beauty Queen
Philosophy Holiday Greetings Set Holiday Greetings Set
Philosophy's products deliver great results and feel absolutely decadent! This year, they've got a great set of holiday treats for the hair, body, and lips, inspired by holiday cookies. This trio includes a yummy smelling, moisturizing Brown Butter Cookie Shampoo, Shower Gel & Bubble Bath, a luxuriously hydrating Coconut Macaroon Body Lotion, and uber glossy Pink Frosted Cookie Lip Shine. We're hungry just thinking about it. www.Philosophy.com
CND's Almond SpaManicure Snuggle Set
This awesome package contains deliciously scented Almond Hydrating lotion, a bottle of renowned SolarOil nail and cuticle conditioner, plus a pair of buttery soft toeless socks for those chilly winter pedicures. The perfect treat to undo the damage from all the baking, gift wrapping and tree trimming the holidays bring about. CND also has a really cool Scentsations Sparkling Champagne Gift Duo that includes body wash and lotion in a seasonal Sparkling Champagne fragrance that almost gives you a buzz. The gift set includes a handy purse hook to keep one's handbag within reach.  www.CND.com.

For the Plastic Surgery Addict
Ultimate Facercise DVD
It may be too late for Heidi Montag, but anti-aging expert Carole Maggio can still save the rest of us from frozen foreheads, overfilled cheeks and that oh-so-surprised look. Maggio took her original set of synergistic facial exercises up a notch with her new Ultimate Facercise DVD. The DVD offers 13 fine-tuned facial exercises that offer quick ways to fight gravity while toning and firming your pretty face, as well as an 8 Minute Super Set for those days when you're at the mercy of time. The DVD set includes one instructional DVD and one CD, a second CD with the 8 Minute Super Set and Travel Cards so you can stick to your regimen during that next vacation or business trip. www.Facercise.com.
For the Intelligentsia
Dannijo iPad and iPhone Cases
Give your favorite geek a stylish twist with Dannijo's savvy and psychedelic iPad cases. These trippy prints are overlaid on fitted, organic canvases that garner street cred with the stoner set while keeping gear safe. www.Dannijo.com
Pop Culture Pencils
Quirky pencils with funny comments that ask all those questions you always wanted to. You know the ones, like "Why It's Time for Lost to End" or "Why You Should Be Thanking Me" and so on. Perfect for the pop culture aficionado. www.GreenwichLetterPress.com

For the Domestic Diva
Fire Water Fondue Tower
This sleek and luscious creation is absolutely droolworthy, perfect for any chocolate lover. It's a sexy way to sweeten up a party, date or girl's night in—complete with a candle holder to melt the goods, two fondue bowls, two fondue forks, and a recipe card to give you some guidance. www.MaxBrenner.com
Doughnut Maker
Forget toasters and waffle irons. This kitschy appliance is super cute and yields five cakey doughnuts in just five minutes. www.Sunbeam.com

Chaton Anderson is a Writer and Filmmaker, a certified Trainer and Fitness expert, as well as a product and pop culture addict. She is always looking for the coolest, hippest things on the market, as well as the newest health and fitness trends to hit the scene. E-mail her at Chaton@FusionIntegrated.com with questions or leads on products and services on the cutting edge.