Savvy Style: Hair Accessories 101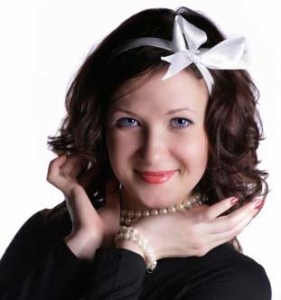 By: Fatima Spencer ~
Fashion accessories are a woman's best friend, whether they are earrings, matching shoes, or hair clips to compliment her style. The great thing about hair accessories is that they provide an easy way to keep hair in place, AND they are also a great way to spruce up a simple hairstyle. There are many types of hair accessories on the market, but finding something that fits you, or a certain occasion can be a bit difficult. Here are a few popular styles of hair accessories and ways to wear them:
Headbands are very popular among women of all ages. For a chic look, a simple headband with vivid colors can add a vibrant touch to the hair and they are great for keeping hair away from the face on hot and sticky days. These types of headbands work for everyday wear and there's a wide variety from which to choose. The plastic headbands with the "teeth" on the underside hold to thick and thin hair very well. The teeth keep the headband in place, which is a plus for women who have trouble keeping accessories from falling out of their hair. Stretchy headbands are great for holding hair in place as well. You will also find cotton-lined headbands that look great on kids, but work well for teen women when adorned with sophisticated decorations, such as flowers or gems. No matter what style of headband, more neutral colors with mature adornments, such as small silk roses, crystals, or metallic shine are perfect for special occasions, or a night out on the town.
Hair clips are another fun way to hold hair in place wherever security is needed. Simple decorated hair clips add a sophisticated finishing touch to any ensemble. Flower hair clips are popular for special occasions, such as weddings, while hair clips are ideal for long hairstyles, too. Wear them along the sides of long bangs to keep them in place. Hair clips can be easily hidden underneath the hair, which can be a great alternative to using hair gels and sprays. To accomplish this look, simply fasten down the hair around the face that you wish to secure, and let the remaining hair loose to cover the clips.
Hair combs are essentials for women who love to wear tightly held up-dos, such as the French bun.  Hair combs make it easy to hold the up-do together. That being said, hair combs work best in thicker hair. An elaborate hair comb, decorated with crystals, or flowers, can add a very classy and delicate touch to these types of hairstyles and they can also be worn around the crown of the head for a classic "tiara" style look. Like the hair clips, transparent hair combs can easily be concealed, for a flawless and classic style.
Hairpins are another essential for most hairstyles. There are countless styles of hairpins on the market today, but hairpins, or bobbies, are simple hair accessories that can easily be hidden due to their small size. They are great for achieving classic hairstyles such as the donut, messy ponytail, and the bun. Like the hair combs, hairpins are great for up-dos. Bobbies are also popular to wear with long hairstyles. Like the hair clips, tight hairpins can be used to hold hair down while adding a simple touch to the style. A more popular trend of hairpin has been the flower-decorated style, which can be worn to hold hair in place with an exotic look.
About the Author:
Fatima Spencer is a student at Xavier University. She owns Flowers From Fatima, a line of classic floral hair and fashion accessories for all occasions. Her designs have been showcased in numerous blogs and events across the country, including Cincinnati's local Goddess Night Out and Cincy Chic.