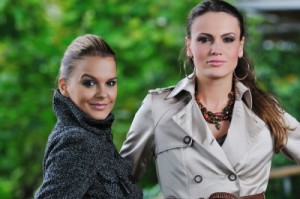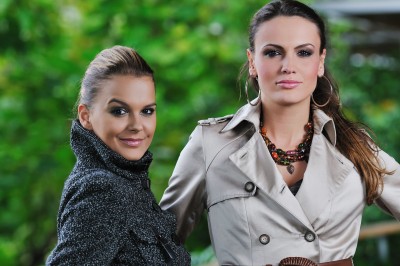 Stylist, Jackie Conlin, gives her expert advice on how to acquire the chic, elegant, and effortless look of Lauren Hutton.
At 67 years old, actress and model, Lauren Hutton is still a thriving style icon. She has that particular elegance and grace that radiates through her fashion sense.
Hutton once said, "Fashion is what you are offered four times a year by designers and style is what you choose."
San Francisco style consultant and fashion expert, Jackie Conlin, agrees with Hutton's philosophy and provides five simple tips for achieving this type of classic, effortless style.
1. Embrace what makes you look unique! "Hutton never fixed the gap in her teeth – her self-acceptance became cultural acceptance. Find something about yourself that makes you stand out. Embrace that feature, as it is beautiful for its uniqueness. Beauty marks, freckles, and curly hair can all be something that sets you apart from every other woman in the room."
2. Wear tailored clothing. "Fussy/frilly clothing tends to look "sloppy" as we get older. Tailored clothing provides structure to help create a proportional silhouette.  You can draw attention towards your best assets through proper tailoring.  Invest to ensure that your core wardrobe fits your figure impeccably. You will be able to create multiple looks combining those timeless pieces with the latest "in fashion" accessories to achieve a current polished look.
3. Invest in good basics. Conlin says,"These are must-haves for any woman's closet… black trouser, dark wash jean, charcoal pencil skirt, versatile separates jacket, white blouse, black two-inch belt for waist, V-neck cashmere sweater in a flattering color, white t-shirt, neutral colored mid-weight trench, printed scarf, black ankle boots, and black mid-heeled pumps with a soft point."
4. Exude confidence and femininity. Self-confidence is the finishing touch for any look. Femininity is about showing off your creative, passionate side. Hutton is not afraid of being noticed.  The older women get, the more we see them covering themselves up. The best look we can carry is a confident, positive attitude. "Be proud and confident in who you have become as a women, and don't be afraid to show off your defining qualities," adds Conlin.
5. Keep it simple. Known for her natural beauty, Hutton always looks like she pulled herself together effortlessly. Referring to the modeling industry, Hutton said, "I think I made it more natural, as I used less makeup. The makeup was very heavy in those days and I looked bad in a lot of makeup." Being more natural by using less makeup keeps her look authentic.
Following these five tips will give a more elegant-chic look at any age that will never go out of style.
About Jackie Conlin
Jackie Conlin is a professional image consultant, teaching men and women alike how to develop and maintain their authentic personal style.  She taps into each client's potential and guides them through a process to help them put their best look forward.  She understands the importance of looking good and how that directly relates to a positive self image. Having a positive self image can give you the boost you need to go after life's opportunities and your dreams.
Jackie transitioned from a successful retail career, including being an in-house personal shopper for Saks Fifth Avenue, to owning and operating one of the most highly regarded Image Consulting Companies in the Bay Area.  She has distinguished herself in the industry for nearly a decade and has an extensive, diverse clientele.
Her clients range from busy professionals, harried moms, dating singles, recent graduates, etc…they come from all walks of life, represent all  sizes and age groups.  Though diverse, her clients have one thing in common; they have decided to make a personal investment in themselves and in their appearance because they realize the value it can add to their lives. "Whether we like it or not, people make assumptions about us based on how we look.  It is important that the way we look represents who we are inside. It is my job to help the outside agree with the inside…the passions, the spirit, and the essence."
More information on Jackie can be found at: www.jackieconlin.com.