Savvy Style: Essential Bathing Suit Guide for Women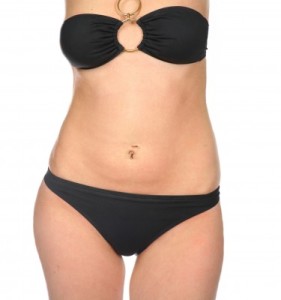 By: Amy Steak ~
A sunny afternoon can make any woman start thinking about the beach … and thoughts of the shore and thoughts of swim wear go hand-in-hand. The only obstacle is actually buying a bathing suit that fits properly! It often seems that swim wear manufacturers fabricate suits made to flatter only those girls who wear a size zero.
Try these tips as you head out to choose the perfect bathing suit for you, whatever size you may be.
Size. When looking for a swimsuit that offers a comfortable fit, go up a size or two from what you normally wear. If you usually wear a size 10 dress, try swim wear in a 12 or 14.
Fit. Although size is essential, the fit also plays an important role. Make sure to try on the swimsuit before you make your final decision or leave the store. A swimsuit that looks great on a different woman, even one who wears the same size you do, may not do much for you if your body structure isn't the same. Swimsuit bottoms ought to rest well on your hips, and there should be no skin hanging out at the waist or thighs. Similarly, swimsuit tops should fit snuggly, without crushing your chest or leaving ugly marks on your skin later.
Pattern. Pay extra attention to the patterns on the swim wear that you're planning to purchase. Vertical stripes compliment women with short torsos, while individuals with long torsos should choose higher leg lines and plunging necklines. Printed suits are great for those with a belly, while solid colors are an easy way to cut size.
Style. From sexy string bikinis to modest racing suits and the newly popular tankini suits, there are all sorts of styles in the market. Even so, it's not likely that every suit type will look great on you. Halter tops that have a supportive underwire are perfect for girls with a heavy bust line, while those with a more moderate chest can pull off slinkier bikini tops. Tankinis and one-piece swimsuits are terrific for those who have a large stomach, while those with a narrow waist should show it off in a bikini. Boy shorts are a poor choice for those with curvy thighs or behinds, but they suit those with skinny gams very well.
Keep these shopping essentials in mind when you venture out to find this summer's swimsuits, and you'll be certain to uncover something that looks terrific. Bear in mind that trends switch frequently, so it's more essential to buy what makes you look and feel great rather than sticking to the latest fashions. Make sure that you take care of your bathing suit to ensure that your careful shopping pays off and that it lasts as long as possible!