Savvy Style: Are the Ingredients in Your Cosmetics Hazardous to Your Health?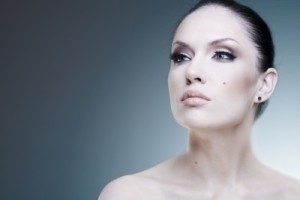 By: Linda Garvin ~
Many middle aged American women grew up during the 1950s and 1960s, an era where people did not give much thought to the ingredients contained in cosmetics or personal care products. In fact, it was the unusual person who read labels to try to find out what chemicals were contained in any consumer product, yet even so, it was difficult to understand which chemicals were contained in cosmetics. Most people, however, simply believed the claims that advertisers made on television or in magazines. Most people also believed that the government would keep harmful products off the market.
However, many people in the 1950s and 1960s also believed that cigarettes were safe and that DDT was good for their gardens. But just as attitudes about smoking and pesticides were later discovered to be false, it is just as dangerous to continue to believe that there are no harmful chemicals in cosmetics or other personal hygiene products. Fortunately, it is relatively easy for people today to educate themselves about the contents of the products they use every day.
It is very disturbing to learn how many potentially harmful chemicals show up in the products women use on a daily basis. It is also alarming to learn how much uncertainty there is about the amount of chemicals that are absorbed through the skin and into our bodies from commonly used cosmetics and personal care products.
If you take a look at just one bottle of the various cosmetics you use you may find that there is an entire paragraph of ingredients listed on the label. There are no restrictions or requirements for safety testing in the personal care products we may use on a daily basis. Shampoo, toothpaste, deodorant, liquid soap, hair spray and makeup are just a few of the many products we use on a continuous basis. Skin Deep's cosmetic data base web site states that the FDA [Food, Drug and Cosmetic Act] contains no provision that requires demonstration to the FDA of the safety of ingredients of cosmetic products because the agency can't require premarket safety testing of personal care products, it cannot prevent the introduction of potentially dangerous products on the market. Skin Deep's web site goes on to state that industrial chemicals are the basic ingredients of personal care products which contain carcinogens, pesticides, reproductive toxins, endocrine disruptors, plasticizers, degreasers and surfactants.
By educating ourselves we can learn to avoid those products that are considered hazardous to our bodies, reduce our exposure to the high number of questionably safe products and choose healthier alternatives. To learn more about this subject, go to the web sites listed below. These sites provide information about product safety and making safe, clean choices about our cosmetic and personal care products.
The web site for Skin Deep has 8 major categories including hair, skin, eye, makeup, nail, fragrance, oral and even baby care. Under each main category are several subcategories for more detailed information. The scoring system is divided into three categories, low hazard, moderate hazard and high hazard. You can look up anything from toothpaste, nail polish, hairspray, eye makeup remover, sunscreen eye shadow, mascara, diaper cream and baby oil.
If you want to learn about the mislabeling of organic products and how to tell if a product is truly organic you will find these two web sites enlightening:
http://organicconsumers.org/bodycare/index.cfm
http://www.organicconsumers.org/bodycare/links.cfm
This web site will provide information about the toxins in your cosmetic products.
http://www.alkalizeforhealth.net/Ltoxiccosmetics.htm
Remember that several toxic chemicals can still be present in ingredients that claim to be Organic, Natural or Green. Remember to read all labels!
Linda Winkler Garvin, R.N., M.S.N., of Alameda, California, is a freelance writer & Director of Health Management Associates. She is the author of several articles on Healthy Lifestyles, Nutrition and Pain Management. Learn more at www.healthmanagerbayarea.com or e-mail at garvin_linda@yahoo.com.