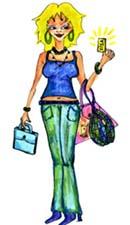 When my otherwise healthy cat, Dino, recently began acting strange, an emergency trip to the vet was in order. I was shaken to learn that he was suffering from a potentially life-threatening infection. Thankfully, it was treatable.
Unfortunately, his illness wasn't the only thing that shocked me — the resulting bill of more than $1,000 nearly knocked me over and drained my bank account. After feeling the pinch of the vet's charges, I started looking into pet insurance as a way to prepare for future treatment expenses.
As veterinarian medical technology continues to develop, treatment options for our four-legged friends are becoming more sophisticated and thus, more expensive. U.S. pet owners spent $10.5 billon on veterinarian care in 2005, compared to $7.2 billion in 2000, according to the Pet Industry Strategic Outlook report from Dillon Media Clearly, the costs of owning and caring for pets is on the rise, and pet insurance makes a great deal of sense for those of us who have furry friends.
As I started doing my homework on pet insurance, I discovered 63 percent of U.S. households have a pet, though only three percent of these animal lovers carry pet insurance, according to the 2007-2008 National Pet Owners Survey. This number is quite low, especially when compared to other countries like Sweden, where nearly 50 percent of pet owners insure their animals. I also found that much like my own health insurance, choosing the right policy and coverage can be overwhelming. Today's pet insurance market is filled with a variety of plans with the same echoes of people insurance, including everything from primary care veterinarians to pet HMOs and even discount coverage clubs. Most pet policies also involve lots of options regarding coverage levels, deductibles and pay-out caps.
For example, you can find basic plans to cover only treatment for injuries like broken bones, burns and bee stings, while others can be customized to include intensive procedures like chemotherapy and alternative therapy, such as acupuncture.
Additionally, many companies often have distinct stipulations about pre-existing and recurring illnesses like diabetes and hereditary disorders. Some also have a number of exclusions, such as refusing coverage for pets more than 8 years old and elective treatments like ear cropping.
Pet owners should be aware that before instituting a policy, the insurance company will likely require your pet to be up-to-date with all vaccinations. For dogs, this means Distemper, Hepatitis, Leptospirosis and Parvovirus shots, and cats will need vaccinations for Feline Infectious Entritis, Feline Leukemia and Cat Flu.
If your pet meets all the requirements, coverage from pet insurance firms generally ranges anywhere from $5 to $30 a month for a healthy pet. The cost depends on many of the variables mentioned above, as well as the extent of coverage, benefit limits and co-payments. It's also helpful to know dogs typically cost more to insure than cats. However, some companies offer multiple-pet discounts and there is usually a waiting period of 10 days before policies go into effect.
Currently, you can secure a pet insurance policy from ASPCA Pet Health Insurance, Pet's Health Plan, Hartville Pet Insurance, PetCare Pet Insurance, Global Pet Insurance, Pet's Best Pet Insurance, Veterinarian Pet Insurance, Embrace Pet Insurance, PetPlan USA Pet Insurance or PetFirst Healthcare Pet Insurance, all of which can be found through a simple Google search. Also, a variety of human insurance companies are beginning to add pet insurance as an add-on to existing human coverage plans, so be sure to ask your human resources representative if this is an option with your policy.
As you shop around, you should weigh out pros and cons of each policy before you sign up and begin shelling out for coverage.
Here are some essential questions to ask:
1. Are the claim payments based on my veterinarian's bill or the insurance company's benefit schedule?
2. Is prescription and dental care included in the coverage?
3. Will the premium go up over time as I file claims or as my pet gets older?
4. How do I get reimbursed? For example, do I pay the veterinarian and then submit the bill, or should the vet handle the billing?
5. Does the plan cover chronic, hereditary or recurring conditions?
6. What are the financial limits of coverage? How are they applied?
7. Is the annual premium divided into monthly payments? Will I save money if I pay the premium up front?
It's also important to note that like human health insurers, pet insurance providers should be registered with your state regulators. You should also check with your current veterinarian practice to make sure it accepts and complies with the insurance company's guidelines.
Finally, make sure you read all the fine print before signing or agreeing to anything. You and your pet will then be on your way to many happy and healthy years together!