Savvy Smarts: My Man Sells Weed ~ Legally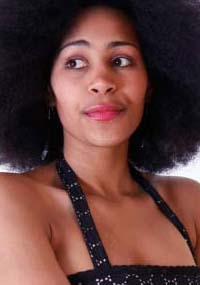 by Anonymous, as told to S. Tia Brown ~
I'm dating a great guy.
Jonathan* is the first man I've ever been with who isn't afraid to chase his dreams and I admire that about him; in fact, his persistence is what won me over. We met about three years ago while taking a sculpting class. He was one of the few brothers in the class so I immediately noticed him, but kept it moving. I was in a state far away from home and pursuing my master's degree. At 24-years-old and the only thing I was hunting down was my true self.
Despite several polite rejections Jonathan continued to come at me stronger than Mike Tyson in the first round of any fight in the early 90′s. He had me on the ropes. Over the course of our courting period Jonathan remained relentless with his attack. He called me regularly. He was open to exploring my interests. He allowed me to make school a priority. Most importantly, he gave me time. He respected my desire to remain single until I was ready to commit.
Eventually, Jonathan and I became an inseparable duo. I felt a great sense of pride in knowing I found a good BMW (Black Man Working) who loved me — and the feeling was mutual. We had great careers. We invested in real estate together. We genuinely liked each other's company. I truly believed life could not get any sweeter. I was right.
Our relationship hit a sour note when Jonathan shared that he was quitting his six-figure income job because he was stressed and he didn't think corporate America was for him. He shared that he'd been in therapy for the last few months. Apparently, the mixture of his duties, hours and lack of professional fulfillment had pushed him into a depression. He admitted that he cloaked it well with smiles, spirited conversation and a generally jovial demeanor, but inside he was falling apart. Instantly my heart ached for the man I loved. I understood how perilous searching for oneself could be — I'd experienced it the years before — and I wanted to reciprocate the support he'd lent me…until he told me his plan.
Jonathan didn't just want to leave corporate America, he wanted to start his own business: selling marijuana. Yes, my business school educated beau's master plan was to use the money he'd saved to open marijuana mini plants in states that have legalized growing and selling the herb, such as California, Michigan and Colorado. I was shocked, scared and annoyed. I knew Jonathan smoked marijuana occasionally, but I couldn't believe that all of his years of toiling in school lead back to the cop out of "hustling on the block". I didn't sign up for that. Plus his plans had several holes, such as using all of his savings to start the endeavor. How would he live?
When I expressed my disapproval to my usually affable mate he did not waiver. Today, the same dream-chaser who I fell for is in pursuit of my nightmare — full on. He's obtained all of the legal paperwork necessary, has opened two marijuana houses and is ready for expansion. He plans on using the money he earns to build a real estate portfolio that will lead "us" to early retirement. Everyday I ponder over whether I will leave. I am no longer crippled by my Wire fantasy — no one, cops or criminals, is hunting for him. Still, I feel like his behavior is immoral. I don't know why.
I've asked various confidantes and received mixed advice. One of my aunts told me I'd be hard pressed to find a Black man who doesn't smoke weed and since he's selling it legally I should have no qualms. Another advisor told me I should stick to my gut and leave. Yet, one other good friend compared this to the Prohibition and added that his business simply holds the same stigma that alcohol did decades ago. It will pass.
What hasn't dissipated is my inner turmoil. I love Jonathan. We get along fabulously. We trust each other. We share the same interests — well, most of them. He's talking marriage and I'm thinking about severing ties. I don't know how to balance loving and living with someone who does something I don't believe in. How will I introduce him to my mom's church friends or at networking events? What would we tell our kids that daddy does? Despite all of my concerns I am still with him…at least for now.
Would you stay with your man if you were uncomfortable with his occupation?
*Not his real name.
Originally published at www.ESSENCE.com