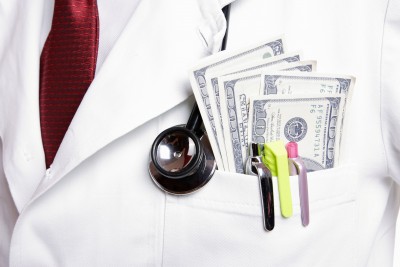 By:  Linda Winkler Garvin, R.N., M.S.N. ~

Anyone who has ever attempted to get approval from a health provider to see a specialist or start on a new medication or treatment knows the overwhelming and frustrating challenges that can be encountered.  It is fundamental to thoroughly understand your health insurance policy.  Knowing what is covered and not covered will reduce the number of conflicts you will encounter with your insurance provider.
The following tips will help reduce your chances of having an insurance claim denied:
First and foremost, be aware of what conditions are covered, along with the limitations of your policy.
Determine if an authorization is required for specialized services or an inpatient hospital stay.
Know the maximum benefit coverage of your policy.
If you cannot find the answer in your policy or if you don't understand the wording, contact the insurance company to clarify anything that is not clear or that you don't understand.
Contact the doctor's office before an appointment is made to make sure he/she still has a contract with your provider, since the web site or the printed sheet of listing physicians may not always be up to date.
Be aware that when you receive a written authorization for a specific procedure, surgery or physical therapy, there is usually a "specific time frame" given with a beginning and ending date.   The authorization will not be valid and payments will not be made if you do not adhere this "window of time" listed in your authorization letter.
Lastly, if you need to be admitted to the hospital or go to a clinic for a procedure, always confirm that all of the medical providers [i.e. anesthesiologist, radiologist, hospital, specialist…], including the facility is contracted with your health plan.  The facility or the individual physicians may have their own billing system.  If so, they need to be contracted with your health plan to be considered as an in-network provider.
Remember that the answers to these questions can be obtained by either reviewing your insurance policy or contacting the claim representative from the insurance company with a list of your questions.
Six Essential Items When Communicating with the Insurance Company
Despite the best efforts of most doctors, claims are frequently denied due to information that is inaccurate or missing from your medical forms/bills that are submitted by the doctor's office to the insurance company.  To help avoid unnecessary claim denials, have the following six items available for all written and phone communications, as well as hospital or health related visits:
Group insurance name and policy number.
Insurance identification number
Date of birth
Date health coverage commenced
Your social security number
The name, social security number and date of birth of the person who is the main policy holder
This web site provides information on the most common health insurance claim denials listing the top eleven types of insurance denials, along with a link to order specific appeal letters:www.healthsymphony.com/bluenote.htm
Linda Winkler Garvin, R.N., M.S.N., of Alameda, California, is a Health Advocate in the Bay Area & Director of Health Management Associates.  She assists individuals & families in making informed choices by providing explanations of your health options, advocating on your behalf with hospital & medical staff, organizes your medical information,  assists in reviewing your health bills  & insurance payments, & offers wellness strategies to prevent chronic diseases.  She is the author of several articles on Healthy Lifestyles, Nutrition Pain Management & Travel. Learn more at www.healthmanagerbayarea.com or e-mail at garvin_linda@yahoo.com.