Savvy Gal Spotlight: The Tools Every Woman Needs to make it Through a Bad Day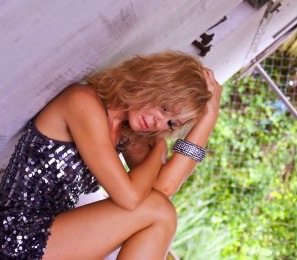 By Coco Chapetta ~
I am at the end of a 28-year marriage, with four grown children, one grandson and another on the way.  Hmmm, how did this happen?
As a stay-at-home mom for the past 28 years I have had to find things that made me feel important.  Everyone needs to have a sense that what they are doing has significance to someone even if that someone is oneself. Let me explain …
I'm a pj kinda gal in the A.M. hours of the day.  The first thing I do when I get out of bed is make it simply because I want to feel productive as soon as I rise in the morning, and I do.  The music comes on before anything else and I make a fresh pot coffee. Now my day has begun. "Love divine," by Seal is one of my faves to start the day – the self-reflective lyrics put me in a good place. Adele has been a recent favorite as well, but my all-time fave is the "Spirit" channel on my Direct TV music menu.  Music has always played a big role in my life … lyrics being the key element.
After some good vibes at a nice decibel level, my mood is set.  The coffee is done, I throw in a load of laundry, grab my inspirational books, computer and my glasses, and I find a comfy spot to read and write.  Lately that has been by the fireplace in my dining room.  As I peer out the French doors, the sun begins to light the day, my garden awakens, and I thank the Almighty for a new day, another chance to make a difference. I open Oswald Chambers, "My Utmost for His Highest," and here comes the beginning of inspiration for my mind.  I spend anywhere from 30 minutes to three hours a day reading and writing.  Now let me say, if it is an extended period of time, I for sure will get up periodically, fold a load of laundry, empty the dishwasher, and water my garden, all the things no one really notices. But I do, and that's all that really matters. It helps to get me through a day that should otherwise be quite difficult.
The three greatest gifts in life have been, being a mom, a wife, and a servant of the Lord, the last being the greatest of these gifts and has blessed be beyond my wildest imagination.  Therefore, my primary key to success in the midst of catastrophic change is prayer and lifting my praises to God, who carries me.
The tools that help me through a bad day are really quite simple yet consistent and it's that constancy that makes all the difference. Music, coffee, books, writing and most importantly prayer … let me not forget to mention, the abundance of friends God has blessed me with that I will always make time for. Friends are always a quick way to brighten any darkness, they help lighten the load when the burden seems too heavy.  When I'm down, my friends help me up.  Call a friend, be a friend!  Reaching for help is the only way to get help.  Don't be too shy to ask for help … if you want to receive, you'll need to ask.
photo credit: www.123rf.com