Movers & Shakers: Erin Withers and Picture Healing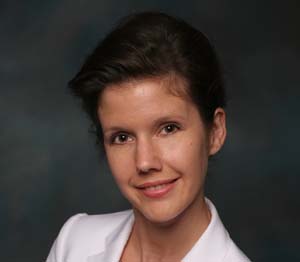 She's an entrepreneur, a philanthropist and an energetic go-getter.  Meet Erin Withers, who co-founded one of the most creative outlets to benefit charitable causes, Picture Healing. The Savvy Gal caught up with her to uncover how this Mover and Shaker is set to make a lasting impact with the launch of this new service.
1) Who is Erin Withers?
I love to travel… everywhere! When I'm not out in the world, I enjoy reading, cooking (and eating!), and spending time with family and friends. I am a certified Pilates instructor and scuba diver, a competent ballroom dancer and chocolatier. I have a passion for tea (black, herbals, and tisanes), play the cello (though not very well), and skydive whenever the opportunity presents itself.
2) What is your professional background?
I have a 15-year background in Clinical Pilates as both an instructor and Program Director. I also started my own gourmet chocolate business about five years ago, which I have kept fairly small and local to preserve the quality of the product.
3) What are you most passionate about?
Creating opportunities for people to help each other and to ultimately help themselves. As it was so eloquently expressed by a truly Savvy Gal, Eleanor Roosevelt: "When you cease to make a contribution, you begin to die."
4) What has been your greatest personal triumph?
Getting Picture Healing off the ground. This may sound like a professional triumph, and it is, but launching this platform for unlimited philanthropic benefit is the fulfillment of a life of standing by and feeling helpless as I saw friends, family, animals, and complete strangers suffer and sometimes die from conditions, and events beyond their, or my, control. Giving back is the best revenge!
5) What is the most challenging part of your life at this point?
Staying organized! … And L.A. traffic!
6) Can you describe what Picture Healing is and how it works?
Picture Healing is a philanthropic photo hosting and sharing website. Users earn points  for each photo they upload, referring friends, and using all of the other features on the site. Those points are converted into contributions from our ad revenue to the causes that they select. Our affiliate organizations receive their own custom Hub within our site, inclusion of all of their events on our event calendar, and bi-annual donations among other things.
My partner, Christopher Brereton, and I set out to create a forum for people to learn about philanthropic giving, to those who may have never been exposed to the idea before. Users can also contribute to causes that they are already familiar with, simply by doing something that most of us do on a regular basis – backing up our photos from trips and events onto a website and sharing them with friends and family.
7) What is your chief role at the organization?
Officially, I am the Co-Owner and Director of Administration, but we all wear more than one hat around here! Some days I'm on the phone or sitting in front of the head of a major non-profit organization negotiating a contract, and then two hours later I'm in my Picture Healing t-shirt taking photos at an event, followed up by the uploading/editing of the photos to the site and maybe going over a marketing idea or design layout with our amazing team.
Check out Erin's charitable site at www.PictureHealing.com.