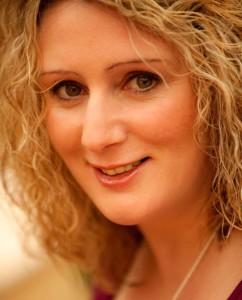 Sally Asling, inspirational Author, Speaker, Mumpreneur and Voice for Young Women tells of how Self Esteem plays a huge part in women's lives and their chances of success and how their teen experiences can contribute to their lack of self esteem.
Since launching my own business, writing a book and breaking away from the corporate world, I have been actively promoting Women in Business and writing about how Women can "have it all" in life, their career, their family, their dreams, by doing things on their own terms. The hurdle most women have? It's a poor sense of self esteem. When we discuss it, it's something that's plagued them all their life.
When I was a teen, I had a loving family and came from a good background with a good education. However, background and education disappear when bowing into peer pressure. My first sexual experience, in those critical teen years was a drunken fumble that turned into a sexual encounter I had anticipated, but not understood. Far too late the word "no" was futile and unbelievable. Later to only be called names by those in my peer group my Self Esteem fell into tatters; I became anorexic, which in itself is a mind altering disease that tears your confidence to shreds in one way or another.
I went through university then into the corporate business world, met a great man and got married and now have a family, however the search to find that inner Self Confidence and Self Esteem took almost a decade to repair and heal itself.
People confuse quite easily external confidence to inner Self Esteem. Having great Self Esteem and confidence doesn't mean you have the loudest voice in the room. Real Self Esteem is how you feel about yourself, about liking yourself and being confident about who you are, and radiating this positivity from within.
But where do we get that from? How or when is it taught? If we have it, what happens when a life changing event takes the wind out of our sails and pulls the rug from under us? How do we build it back up?
It is a fact that for a child to develop positive Self Esteem they need to feel appreciated loved and wanted, to have a sense of achievement and be encouraged to make choices of which they are supported within. This is the same for adults regaining self esteem. A positive Self Esteem is pivotal to a positive mental attitude towards life. Self Esteem affects how you think, how you act and how you relate to other people; it also has a direct impact on your happiness and wellbeing. Without a Positive Self Esteem the road to success in all aspects of life will be hindered.
In 2009 I met a girl called Sarah whose story is told in my book Appreciating Angels: Sarah's Story. Sarah was viciously attacked after being a victim of peer pressure and that evening alone left her with no self esteem. I could relate to this on a much lesser scale; however Sarah's story demonstrates how poor self esteem led Sarah through eating disorders', promiscuous behavior and resulted in self harming and suicide attempts.
A year after it was written I created a series of workshops to accompany the book dealing with Self Esteem and exploring the issues that are raised. In addition I am launching a national campaign 'EsteeN' to make PSHE education in schools compulsory, and that PSHE should make one if its focuses on Self Esteem.
With a positive Self Esteem and PSHE our teens should be shown how to differentiate between what is "real" and what is not. Teens learn about sex mostly from their peers and learn from magazines from as young as 13 years old. Good PSHE education should be building Self Esteem, discussing Sex Education as an emotional journey and not just as biology. STD's and peer pressure should be equally accessible along with open discussions on self image separating what we see in the media and what is real, so that our Teens have a clear sense of Self when dealing with events in the real world.
So what a breakthrough it will be to take active steps in getting our schools to start installing a positive Self Esteem into our youth today. A positive self esteem that will give them the confidence to handle themselves with the respect they truly deserve.