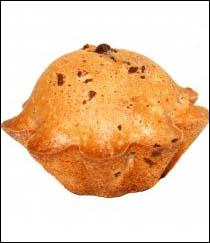 Nothing like a muffin in the morning to start your day out right. Whether you're on the go or able to sit and read the morning paper, start with something hearty and healthy!
Here is a receipe for muffins, which is an excerpt from "The Mayo Clinic Diet: Eat well. Enjoy life. Lose weight," written by the weight-loss experts at Mayo Clinic and Donald Hensrud, M.D., M.P.H.
Morning Glory Muffins
15 minutes preparation time + 35 minutes cooking time;  makes 18 small muffins
1 c. all-purpose (plain) flour
1 c. whole-wheat flour
¾ c. sugar
2 tsp. baking soda
2 tsp. ground cinnamon
¼ tsp. salt
¾ c. egg substitute
½ c. vegetable oil
½ c. unsweetened applesauce
2 tsp. vanilla extract
2 c. chopped apples, unpeeled
½ c. raisins
¾ c. grated carrots
2 tbsp. chopped pecans
1. Preheat the oven to 350 F.
2. Line a muffin pan with paper or foil liners.
3. In a bowl, combine the flours, sugar, baking soda, cinnamon and salt. Whisk to blend evenly.
4. In a separate bowl, add egg substitute, oil, applesauce and vanilla. Stir in apples, raisins and carrots. Add to the flour mixture and blend just until moistened but still slightly lumpy.
5. Spoon the batter into muffin cups, filling each cup about 2/3 full.
Sprinkle with chopped pecans and bake until springy to the touch, about 35 minutes.
6. Let cool for 5 minutes, then transfer the muffins to a wire rack and let cool completely. Serve.
PYRAMID SERVINGS:
Fruits 1
Carbohydrates 1
Fats 1
PER SERVING (1 MUFFIN)
Calories 170
Protein 3 g
Carbohydrate 25 g
Total Fat 7 g
Monounsaturated Fat 2 g
Saturated Fat 1 g
Cholesterol trace
Sodium 195 mg
Fiber 2 g
© 2010 Mayo Foundation for Medical Education and Research. Published by Good Books (www.GoodBooks.com). Used by permission. All rights reserved.
Donald Hensrud, M.D., M.P.H., is chair of the Division of Preventive, Occupational, and Aerospace Medicine and a consultant in the Division of Endocrinology, Metabolism and Nutrition at Mayo Clinic, Rochester, Minn. He is also an associate professor of preventive medicine and nutrition at the College of Medicine, Mayo Clinic.
<![CDATA[home cooking, baking, home-made, Mayo clinic]]>