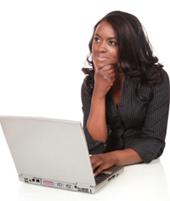 However is it that one stays hip without the daily monitoring of TMZ and its relentless stalking of celebrities?
Thankfully, there are still some quality Web sites out there that are trendy and informational, and can help you de-stress with some mindless, entertaining fun.
I'm not one to waste time indulging in video games and the sort, but if you need a little break from the grind and something to distract your mind from looming deadlines, www.BeaRocker.com will help you do exactly this. It's a hilarious site where you can create an avatar and your very own band, and then rock it out like you have always dreamt. You get all the instant gratification of being a rock star, without the suffering, stalker groupies and dark circles incurred from late night partying.
Now how did I ever discover such an addictive time sucker between my ritual skimming of The Robb Report and The Economist? Through the New York Post's PopTracks (http://blogs.nypost.com/poptracks). Blogger Ryan Brockington cracks me up every single day with his witty quips and comprehensive rundown of all that is happening in the world of pop culture.
He's got the latest news from the scene, and puts Perez Hilton to shame with his savvy writing style (and he's way less nasty). Plus, he's always introducing new music that you may not have heard of otherwise. I skip every single one of the tabloids and keep myself posted with this blog on the Post.
Being a certified film junkie, I'm always down to check out the cool Web sites, trailers and campaigns for upcoming films (obviously, we all know I didn't see "The Rocker"). My curiosity led me to the Dead Like Me: Life After Death Web site promoting the DVD release (www.deadlikemedvd.com). If you check out "Reap a Friend" and "Video Reaper," you will not be disappointed. You can be super creepy and send your friends post-its from the shows, telling them who they will have to reap next. Anyone who ever watched the show (it was cancelled quickly, which was a shame since it was great original programming) will love, love, love this site. It's a quirky, lurky, fun and creepy way to freak out your friends.
For film news and ruthless, uncompromising reviews, www.AintItCoolNews.com is still the premier site, with www.RottenTomatoes.com running a close second. For actual on-demand film content from the oh-so-innovative world of indies, www.Jaman.com is the ultimate. The site delivers feature-length international and American films that never made it to the theater, and for some, never even made it to the DVD store. No reason to pass a film up, since distribution is not necessarily about the best art or product. This site gives you a cultural edge, and also provides its members with a social network so you can share reviews and suggestions with other like-minded film lovers.
For the coolest of the cool, the Thrill List newsletter still provides fresh content on all that is cutting edge in the world today. Visit www.ThrillList.com to sign up. For shopping, I am still loving www.WishList.com, the online gift registry that lets you share wishes with your friends (and keeps you out of the returns line), and www.ShopItToMe.com, the site that provides a personalized listing of sale items from your very own favorite designers and brand.
For beauty products, www.theluxuryspot.com is an awesome resource, offering information about the newest high-end products, as well as luxe items that won't put a dent in your wallet. I've actually learned about some awesome product lines on this site, which is a rare thing that never happens in the glossies anymore.
One of the best, most innovative sites I've seen in a long time is www.EcoStiletto.com, the creation of savvy gal Rachel Lincoln Sarnoff. This awesome site features green picks in beauty, health, fashion, parenting and other relevant areas of life and shows you how eco-friendly choices can help turn your carbon footprint "from a ginormous Ugg into an oh-so-slender Manolo." Sold! It's packed with information that provides green alternatives and shows you how to make a difference without giving up what's most important to you.
Last, but soooo not least, is www.DesperateDollars.com. Did you know that you can make extra cash by tattooing your body with a brand logo or company image? Yes, people do sell space on their parts and I would have never known it had I not checked out this fun site. It's a killer resource for those who are deeply impacted by the recession, providing extremely novel ways to pay bills or fill your gas tank. It also provides listings for barter opportunities, ways to shop wholesale, debt consolidation and myriad other relevant links.
And for a special treat – check out this Web site: http://goldcanyon.com for a sweepstakes contest and to peruse their amazing products. Because TheSavvyGal.com is offering an awesome GIVEAWAY for one of our savvy readers this week! Award-winning Gold Canyon's new Moroccan Amber Vanilla candle blends the familiar scents of vanilla with alluring hints of smooth sandalwood, amber and earthy patchouli to bring magical Morocco into your home. Enter the drawing to win this delicious smelling, long-lasting candle by emailing Chaton@TheSavvyGal.com the answer to the following question: Name one way to jump start your job and your life. Shhhh … we'll give you a hint — the answer is in last week's article in the Glass Ceiling Demolitionist column!
And then don't miss out on a little extra something — You can win $10,000 for the savviest year ever. We couldn't resist telling you about this offer … So, savvy gals, check out Gold Canyon's "New Year, A Fresh Start $10,000 Sweepstakes!" With the start of a new year come new expectations and endless possibilities, and for SavvyGal readers, the opportunity to enter for a chance to win $10,000! Just for signing up to win, Gold Canyon will send each entrant a FREE tealight candle plus the option to receive exclusive discounts and savings. Visit http://goldcanyon.com/freshstart to enter the sweepstakes. Don't miss this incredible opportunity!
Chaton Anderson is a Writer and the Publicity Director for TheSavvyGal.com. A product and pop culture addict, she is always looking for the coolest, hippest things on the market, as well as the newest health and fitness trends to hit the scene. Email her at Chaton@TheSavvyGal.com with questions or leads on products and services on the cutting edge.