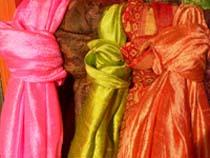 Many have simple decor questions, which create complex situations, because the comfort of a home is crucial to setting up the "just right" environment of where to spend the days and nights of life. Here are some questions by our readers:
How can I make the tall ceilings in my new house feel "not so" tall?
— Patricia
It's funny, because when we shop for a home, we look for tall ceiling and lots of windows. After we move in, we realize those two elements create a design challenge. Now, things seem dwarfed or out of proportion because the ceiling is so tall. You need to visually "pull" the height down if you feel small in the space. You can do this with the following tips.  Try to emphasize the break in the wall between the window and ceiling line … if you can. Strategically install a decorative drapery rod above the windows so your eye will stop there and not run all the way up to the ceiling. You'll draw attention to the panel versus the height of the ceiling. If your window extends up to the ceiling, see if you can break the window by installing a rod along a mullion of a window.
In small rooms, like a powder room or bedroom, consider painting the ceiling the same color as the walls. This way, your eye will not be drawn to the white line along the ceiling; instead, it will be unable to quickly identify where the walls and ceilings begin and end.
I'd like to add furniture to my room to add a surface as well as storage. How may I do this?
— Michelle
A great way to incorporate functional furniture is to select pieces with drawers, bins or shelves. For example, if you have an "L" shaped sectional you can find a series of bookcases to mimic the shape. Wrap the sofa with a few bookshelves with a height just below the height of the sofa. You can use the top surface as a sofa table while using the open shelves below for books, children's games, baskets of toys or knitting yarns.
For furniture in other areas, make sure you maximize the height and width of the object you want to purchase for optimal storage. Measure the minimum and maximum space you have available before you go shopping. Too often people are misled by sizes, as most items come in "standard" sizes. What you see in a store vignette may not necessarily be the best fit for you. Don't forget, if you can't find it locally; consider having a piece custom made. With enough research, it can cost you just as much as store bought.
We have a large window next to a sliding door. (One window has one side of a sectional couch in front of it, but the couch ends right before the door begins). We need to do window treatments and I would prefer them to be soft treatments, but not sure what would work best. We need some privacy and would like to block late afternoon sun, but I would like to keep them open most of the time to get light into the room. I tried regular curtains, but it looks like a ton of fabric. My questions are: Do the two treatments have to match?; and what type of treatment would work best?
— Jen
Well, Jen, the treatments don't necessarily have to match but would be best if they did. You can consider the following options:
1. Select a vertical-type blind from Hunter Douglas. They offer "Luminettes," which are light, airy, beautiful yet practical when dealing with the sunlight. They are thin when stacked (open) so they should fit behind the sofa that covers a portion of the glass. I would suggest the blinds, when closed, cover the entire span of window/glass.
2. You can get three (matching) fabric panels made for each window; one that is operable for the center door and two that are tied (in the center) on each side window. The two side windows can be tied day to day; simply untie when you want to block the sun. When you want a symmetrical look you can tie the center drape to match the side drapes. Another option is to keep the two side windows tied at all times, but include a roller shade; either a UV screen or a perforated shade behind each tied curtain. A roller shade rolls nice and tight. You can hide the roller under a valance stretching across the entire span of windows.
What do you think about rugs in a Kitchen; should they or should they not be used?
— Flora
Rugs are good in kitchens and dining rooms so long as you cover the span the chair recesses away from the table when being used. The last thing you want is to have a chair pull the carpet up when the chair is being pulled toward the table. When selecting the kind of rug, consider how easily you can vacuum it, sweep it or simply clean it. Especially for a kitchen, it must be practical in every way.
Helen Babilla is a certified interior designer and can be reached at www.babilladesigns.com