How to Look Like a Million Bucks on a Budget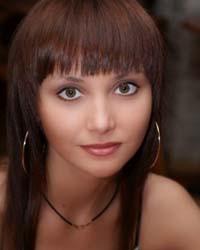 Unless you're living under a rock, chances are you've been invited to some holiday parties, whether they're sponsored by the office, a friend or family member, or even your place of worship or book club. After all, 'tis the season. By now, you've RSVP'd, figured out what hors d'oeuvres you want to bring, and it's finally down to the moment of truth: What will you wear? Don't tear out your hair in frustration or run out to buy a whole new outfit just yet — New York-based image consultant Marla Tomazin is here with some tips that will simplify your decision.
"It's only natural that you want to look fabulous at all of the holiday parties you're attending in the next few weeks," Marla, who has 20 years of experience in the fashion industry, noted. "After all, we know that when you look good, you feel good! The problem is, around this time of year many women open their closets and think, So many clothes, and nothing to wear!"
If this is you, Marla said you probably have more to work with than you think. And because many of us don't have as much extra money this year as we would like, Marla said to put a fresh spin on some of your old standbys — or supplement with a few new additions – and you'll be turning heads in no time, and your wallet won't be hurting."
Stay classy and classic in basic black
They say that black never goes out of style, and in this case, "they" are right! Don't let black's sometimes-somber reputation scare you away. When worn correctly, it can be just as festive as red and green.
"If you have one great piece, add onto that," Marla instructed. "I'm guessing you already own a dressy white blouse as one of your wardrobe staples. Wear it with a skinny black pant, or find a fun and festive black skirt on sale — simple or embellished. Then add a beautiful black sandal or pump from your closet, put on some sparkly crystal earrings, and voilà! You're set."
It's your time to shine
Start with a basic black pant or skirt but, this time, add some sparkles. Find a sequined sweater in black or in a bright color that you love to wear (and there are many on sale right now). Glitter and glitz are quite fashionable this year for all age groups, so take advantage of the trend while you can.
"Keep in mind that you'll need to go easy on the jewelry if your top sparkles," the fashion guru said. "Simple earrings and bangle bracelets work well with this look. Then, finish it off with black pumps, peep-toe shoes, or sandals. And don't forget the little black bag."
The dress is the thing
Even if you don't wear dresses regularly, a holiday party might be a worthy occasion to slip one on. There are so many options in terms of style and color — and if you don't own a dress you love, you'll definitely be able to find one on sale this time of year.
"All of us feel more feminine and flirty when we're wearing a flattering dress," Marla said. "If you're not sure what looks good on you, ask a stylish friend for her opinion! And remember the 'icing on the cake.' If you're wearing simple black or red, punch-up your dress with crystal or pearl accessories. Big chokers and cuff bracelets are also very trendy accessories this season."
Take your cues from Mother Nature
Let's face it: The no-white-after-Labor-Day rule just doesn't cut it these days. Winter and white go wonderfully together — and if you're skeptical, just think about the beauty of a snow-covered landscape. And then imitate it.
"Wear winter white — it makes a great statement, and it will help you stand out in all the right ways," Marla promised. "Choose a totally white outfit to make a dreamy and sophisticated entry. A white wool pant and dressy blouse or sweater in the same color, accented with pearls or crystal jewelry and a metallic shoe and bag, will be wonderfully unique."
Buck the color trend
Black, red, and green are usually the go-to holiday colors. And while they're all fantastic choices, don't let them limit your palette. If you look put-together and confident in an outfit that flatters you (regardless of its color!), you'll be one of the most festive partygoers around.
"Many women look better in browns and bronzes than in black, for example," Marla pointed out. "If that's you, choose a pair of brown pants or a leather skirt, and find a sweater, beaded top, or lace top that blends well. Wear copper or bronze shoes and a matching bag, and finish the look with complimentary bronze dangling earrings or a big chunky necklace (but not both!). You are ready to dazzle. After all, if it works for precious metals, it can work for you, too."
If you've got it … flaunt it
Sure, it's nice to have a new or updated outfit … but don't make the mistake of focusing so much on what you're wearing that you forget about yourself! Use your natural assets. Marla believes that everyone has an "inner glow," and it should always shine through, no matter what you're wearing.
"If you have great legs, they may be the accessory you play up to go with a flattering dress," Marla explained. "Wear a nude stocking with a black or red dress for a more modern look. And if that doesn't look right to your eye, you can wear a sheer black if you are wearing a black shoe. I also tell my clients that if they don't have to spend money on any new clothing items, they can indulge in a fabulous new lipstick, or a manicure and pedicure."
It's your business
Often, business or office parties are the toughest events to dress for. You want to break out of the hum-drum daily fashion mold, but at the same time it's not a good idea to let your sartorial sense shock your coworkers! Marla said it's best to keep your outfit understated and chic.
"Choose a simple suit or dress from your closet, and accessorize with beautiful shoes, earrings, and a bracelet before you go to the party. This is not the best time to show a lot of skin. Another look that works (for all parties, not just the office type) is a 'column,' such as a black top and bottom. You can dress these pieces up with a bright scarf, jacket, and/or a new lipstick. Winter white is always a great look over a black column."
Marla concluded with, "Above all, make sure that you feel fantastic in your party outfit! If you're uncomfortable, it will show. But if your look is just an extension of your inner glow, you'll be the life of the party. And if you were able to 'shop' for it in your own closet, your smile will be twice as wide."