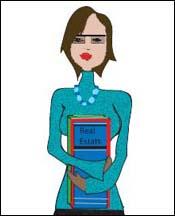 Do you have a creative dream such as writing a book, learning how to draw, or performing in a play? Maybe you're thinking of trying to learn a craft that you could eventually turn into a business. But sometimes, unfortunately, the best intentions to do so can turn to mush after a grueling day at the office. So how do you get yourself to do your art after a long day?
It's all too easy to put aside your creative goals and head for the couch, but with some simple strategies you can be working on your favorite projects, even while you're holding down a job. Read on to find out how to best use your limited spare time, a few easy ways to transition from job into creative mode and plenty of tips for staying motivated to make your creative dreams come true.
Get Excited
Passion for your project will give you energy you didn't think you had. Pick a project you will look forward to, rather than dread after a long day, and it makes all the difference. Ask yourself what kind of writing, art or craft pulls you like a magnet. What would challenge you, but feel like fun too? If you find something about which to be enthusiastic about, time and energy will seem to come out of nowhere.
Make It a Habit
Resolve to work on your project every day, even for 10 or 15 minutes. If it's too much to make a daily commitment, then pick two nights that you will devote to your creative endeavor. "It's the hurdle of actually making time and getting started that might keep you from writing, and that's why making it a habit is so important," said Jeffrey Yamaguchi, author of "Working for the Man: Inspiring and Subversive Projects for Residents of Cubicle Land."
"It becomes not a question of 'if' you are going to get some writing done, but 'when' you are going to get your writing done."
Use Day Breaks
Even with a busy job, there is usually something you can do during the day that will help your project along. For example, you can write down or tape record ideas on your commute to work, or you can go to work early once a week to grab some quiet project time. During the day, you can take 15-minute breaks to brainstorm, practice, make lists, or journal — all things that can get your project going.
Suzanne Falter-Barns, author of "How Much Joy Can You Stand and Living Your Joy," suggests taking advantage of your lunch hour. "It's a simple solution, and remarkably effective. The simple act of bringing a sandwich to work, pulling it out, closing the door, and doing a little work on your dream mid-day can deeply increase your commitment to your dream. And this, in turn, can really fuel your dream, so making time for it becomes easier, not harder."
Give It Up
Kate White, New York Times best-selling author and editor-in-chief of Cosmopolitan magazine, had to unload things from her life in order to leave more time for her writing. "There are some things I absolutely can't do because I've chosen to have a full time job and write books, too," she said. "I don't do any crafts. I practically never shop."
What will you give up to make more time for your creative endeavor? At the least, skip complicated dinners and household chores on the evenings you've set aside for your art. Less television, restricted phone use, and even reduced reading time may be required — at least temporarily — if you're serious about reaching your creative goals.
Move Your Body
Transitioning from work mode to an artistic state of mind can be challenging, but a sure-fire way to ditch the office drama is to go on a walk or a run. Even a short session can clear your head, relax your muscles and get some feel-good endorphins flowing through your body. You may think you're too tired and consider skipping ahead to your project, but don't. As Christina Katz, author of "Writer Mama," said: "A 15-minute power walk around the block, a quick dance, or big stretch will help you revitalize your body and mind so you can work more efficiently. It will improve your mood, as well."
Wash Away the Stress
You might prefer to take a refreshing bath or shower to shift into a creative mindset. "I think the hardest part of having a day job is getting out of that mode that you've been in all day," said Angela Mackintosh, Founder and Publisher of WOW! Women On Writing.
She recommends carving out some time for yourself after work to unwind, and suggests taking a long, hot bath as an option. Good ideas often flow with the water, too. You'll leave the tub with lots of great ideas!
Jump Start Your Creativity
Before starting to work on your project, spark your creativity with some fun warm up activities. Allow yourself to read a bit from your favorite author or poet, look at inspirational art material, or listen to music that gets you in a creative mood. Figure out what methods really jumpstart your imagination and get you itching to create, and use them as an inspirational tool. Whatever you choose, keep it short – it is just a warm up period to ease you into your work.
Use Time Off
Remember that you also have other free time to devote to your project, namely weekends and holidays. "These precious breaks from our workday routine are meant to stimulate, refresh and uplift us," Don Aslett writes in "Get Organized, Get Published."
"There is something satisfying and secure in being home with pen in hand." You may even consider taking a "writing vacation" or an "art vacation." Whether you actually go anywhere or not, use a day or a week off and devote to your project. This can be very productive and satisfying.
Be Inspired
Many famous writers and artists had to make a living, just like you. Here are five examples of many: E.B White sold insect poison, William Carlos Williams sustained a medical practice, Raymond Carver worked as a night janitor, Georgia O'Keefe taught art classes, and T.S. Eliot was a banker. Let these legends inspire you. You don't need all day to accomplish amazing things.