Healthy, Fit & Fabulous: What's for Lunch?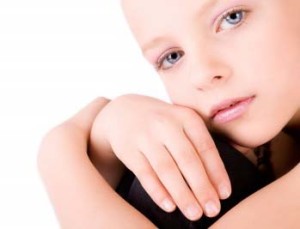 By Patty James ~
As we gear up for another school year and parents hits the stores in droves to stock up on pencils, pens and notebooks, it's also important that they think beyond reading, writing and arithmetic. Parents should also be thinking about what their children will be eating for lunch this year. Whether they brown bag it or buy, the food students eat each day in the cafeteria provides them the much needed fuel and brain power to get through the long school day.
And no one better to share this information than holistic nutritionist and certified natural chef Patty James, author of More Vegetables, Please!
Nearly one-third of our children are either overweight or obese and the sad fact that this generation is the first not to have the life expectancy of their parents is part and parcel to this.  There is good news however in that one statistic states that the more education people had the less likely they were to be heavy, so let's all focus on educating ourselves and our children.  Improving children's health by teaching them to eat better is critical to academic success as well.
BROWN BAG
As parents, we start out the school year with a vow to make more creative, healthier lunches only to have, by mid-December, peanut butter and jelly sandwiches three times a week. This year let's try something new; involve your child in the creation of their lunches. If they are part of this process, their lunches are more likely to be eaten. Sit down with your child and create a menu. Do try to change your menus seasonally and if possible, purchase organic foods when you can. Here are some ideas for you.
Sample Menus:
Week one
Monday: Hummus, celery, carrot and red pepper sticks, apple
Tuesday: Peanut or almond butter sandwich on whole grain bread, broccoli florets with dip of choice, orange slices
Wednesday: Cold noodle salad, snow peas, peach
Thursday: Bean salad, red pepper slices, and apricots
Friday: Whole grain tortilla with black beans, salsa, lettuce and cheddar cheese
Week two
Monday: Turkey sandwich on whole grain bread with sprouts and grated carrots, jicama slices with lime juice, nectarine
Tuesday: Diced chicken drizzled with your favorite dressing, small salad, and apple
Wednesday: Hardboiled eggs with dip of choice, cucumber slices, red pepper strips and carrot sticks, nectarine
Thursday: Peanut or almond butter spread on a whole grain tortilla topped with sliced bananas and honey, thinly sliced raw zucchini with dip of choice, orange slices
Friday: Tuna mixed with chopped olives, chopped celery and mixed with Italian dressing, raw cauliflower, cherry tomatoes
Easy tips:
You need a protein source with each meal, which can be a meat protein such as chicken, turkey or fish such as tuna, or your protein can be from beans, nut butters, tofu, tempeh or eggs. Vegetables are the key to good health; so always have veggies in the lunch. A fruit included is a healthy addition and can be eaten later in the day for a sweet pick-me-up. Veggies and fruits also supply a good carbohydrate source. Healthy fats are also necessary and can be found in avocados, olive or flax oil (used in the bean salad or in the tuna salad), and nuts.
Especially avoid:
Remember to educate your child about the dangers of drinking soda. Soda contains phosphoric acid that interferes with the uptake of calcium causing weak bones over time. No child wants weak bones, so be sure to explain why they need to drink water when thirsty and to avoid sodas, except as a rare treat.
SCHOOL LUNCHES
If your child eats a school lunch, then go to your schools web site or ask your school administrator for a copy of the menu. Sit with your child and spend a few moments a week looking at the menu and discussing the options for lunches. One such menu from a randomly selected school offers the following for lunch on Monday:
Chicken Spaghetti, seasoned corn, tossed salad, honey wheat bread sticks, applesauce, assorted fruit juice
Pepperoni Pizza or Stuffed Crust Cheese Pizza
Freshly made to order tacos, burritos, and nachos from a selection of seasoned ground beef, or diced chicken on soft or hard shell tortilla & toppings: shredded lettuce, diced tomatoes, cheese, salsa and sour cream. Includes choice sides: Fresh Fruit and choice of milk.
Ask your cafeteria manager about daily vegetarian options.
Choose from the following: Freshly made to order sandwiches and wraps. Your choice of bread and toppings: crispy lettuce, sliced tomatoes, peppers, mayo, tuna salad, chicken salad, ham, turkey with American cheese or Swiss cheese
Chicken Strip Salad or Veggie Lover's Wrap
Available Daily: Cheeseburger and Chicken Filet
Hot Dog with Chili

School Lunch Tips:
Now that you and your child know the selections, you will be able to decide together what might be a healthy choice.
Chat about how a vegetarian option isn't necessarily the best choice if it's all cheese. If a veggie sandwich is chosen, for example, then have one slice of cheese on whole-grain bread with lots of veggies and little mayo
Ideally bread should be 3 grams of fiber per slice or more – ask the school if this is available
Most likely the hot dog with chili or the cheeseburger or chicken filet will be high-fat and high-sodium not to mention that the meats used are probably not ideal in more than one way.
If you want to understand more about sources of your food, watch 'Food, Inc.' as a family and perhaps some of your choices might change.
Prepare:
Set aside thirty minutes twice a week to go over menus and prepare for health. Spend another 30 minutes twice a week cutting up veggies and having them all ready to go. With a little planning this year's school lunches will be healthier and require less time once you get into a rhythm, which includes you and your child.
Recipes to get you started on a healthy and happy school year:
1. You Create Bean Salad
Be sure to have your child make this colorful salad!
One 15 ounce beans of your choice, rinsed and drained
½ cup thinly sliced celery
½ cup diced carrots
¼ cup chopped red onions
¼ cup chopped red pepper
Olive oil and lemon juice to taste or your favorite Italian dressing
2. You Create Cold Noodle Salad
Your child should make this one as well!
Cook noodles of choice: Soba, Spaghetti, etc. Drain and rinse in cold water. The amount of noodles depends on your family size,
Once the noodles are in a bowl, add something as simple as Italian dressing or for something interesting make the following and pour on the noodles:
¼ cup brown rice vinegar
¼ cup soy sauce
1-2 teaspoons toasted sesame oil
Juice from ½ lemon or lime
1 tablespoon honey or agave
2 cloves minced garlic
Pepper to taste
Next add:
Chopped red pepper
Chopped cucumbers
Grated carrots
Cilantro or parsley, chopped
Be creative!
If the kitchen experience is fun, your child will be more likely to help in the future and remember when he/she creates their own lunches, they will be more likely to eat them!
Patty is a Certified Natural Chef with a Master's degree in Holistic Nutrition and was founder and director of the Patty James Cooking School and Nutrition Center, the first certified organic cooking school and nutrition center in the country. She created the Patty James Health Guide, a guide to life-long healthy eating and lifestyle. Patty is a frequent guest speaker in public and private schools around the US, the Clinton Foundation in New York, as well as to health practitioners and organizations. Patty runs Shine the Light On America's Kids, an organization whose mission is to shine the light on all aspects of kids health in America. She is the author of More Vegetables, Please!
Website: www.PattyJames.com and www.ShineTheLightOnKids.org
More Vegetables, Please! can be purchased from www.amazon.com and The Savvy Gal Store.