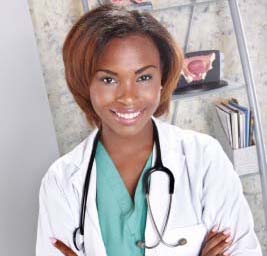 A neurosurgeon looks at the pros and cons of double-checking the diagnosis ~
How important is that second medical opinion? How does one determine what they actually need and where to go get it? For some medical insurance companies, second opinions are so important – they are required before treatment.
Neurosurgeon David McKalip, M.D. says. "Second opinions are important for a number of reasons. If you, as a patient, do not feel as though your doctor is comprehensively addressing your questions or concerns, seek out another physician. If you feel uncomfortable with your diagnosis or suggested treatment, find a doctor who will listen and understand your apprehension with the previous recommendation." If you are spending more time with a nurse practitioner or physician's assistant rather than with your doctor, McKalip recommends considering a second opinion.
How Can You Obtain a Second Opinion?
"Treatment shouldn't be delayed under any circumstances if the patient's condition is life-threatening. If immediate action is not necessary, then start looking into other options," says McKalip. Here a few points to keep in mind if you decide to pursue a second diagnosis:
Ask questions! Remember – you're trying to understand what's going on and the options available to you
Most physicians/hospitals have referral services – take advantage of these!
Ask family and friends for a physician recommendation
Check with your insurance company, as they might have a network of preferred physicians
Call your second-opinion doctor before your appointment to submit any medical records that they may require
Make sure your doctor discusses the personal complications and success rate of the proposed procedure
What Should You Look For in a Surgeon?
"It all comes down to comfort," says McKalip. "If the treatment for your condition involves surgery, you're trusting this person with your life – make sure he or she is the right doctor for you! Don't hesitate to ask any questions about your diagnosis or their qualifications." The American College of Surgeons agrees with inquiring about any medical professional's accreditation. McKalip also advises asking your physician some additional key questions before any operation:
Why do I need this procedure?
What are the risks and benefits?
How have your previous patients responded to this procedure?
Are there any alternatives?
How soon do we need to take action?
With any medical decision-making, knowledge is indispensible. Your questions should reflect your understanding of what's going on in your body. "You want a physician who is professional, but sees each patient as a person, not just a medical case. That personal trust is very important. If, for whatever reason, you don't trust your surgeon, then it's time to move on to a second opinion," says McKalip.
When is comes to medical opinions, it looks like more is better. Second opinions may not be necessary, but you should know enough to make a well-educated decision – even if that means "shopping around" for more options.
Each person's circumstances are unique- Visit the website of an accredited institution for more information about your condition.
Dr. David McKalip, M.D. is a Board-Certified Neurological Surgeon of the brain and spine. He has served as the President of the Florida Neurosurgical Society and on the Quality Improvement Committee of the American Association of Neurological Surgeons and currently serves on the board of the Florida Medical Association. For more information about Dr. McKalip, visit www.mckalip.yourmd.com