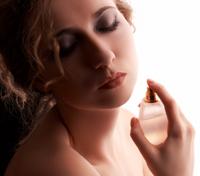 Give mom the ultimate gift of relaxation with a Therapy Bath Basket in Lavender by That's Caring. Their Web site (www.ThatsCaring.com) is packed with a plethora of unique gift baskets to suit every possible taste or style – but the Lavender basket is to die for. With body butter, natural bar soap, liquid hand soap, bath salts, shower gel and a soy candle, it promises an indulgent, relaxing respite, guaranteed to soothe the most frayed of nerves within seconds of stepping into the bath. The high quality products in this basket come from The Enterprising Kitchen (www.theenterprisingkitchen.org), a fair-trade, nonprofit enterprise that provides workforce development and support services for women working towards self-sufficiency and economic independence. Purchasing the Tub Therapy baskets supports this organization and its worthy programs.
Best of all, That's Caring is offering a free basket to the lucky Savvy gal who emails the name of this week's Mover and Shaker to Chaton@thesavvygal.com before anyone else!

Another great indulgence is Become's set of Color Therapy Masks. With six in a box, it makes for a long-lasting gift that promises hydration, relaxation and better skin. These unique, no-mess, peel-off masks are technologically advanced for maximum absorption of their active, scientific ingredients and botanical extracts. These powerful masks revitalize your skin, leaving it silky smooth and radiant while minimizing the appearance of fine lines. Perfect for an instant boost to recharge your skin and your senses! The set includes pink for soothing stress and anti-aging, orange to revitalize your skin and uplift your spirit, and green to relax your senses and rehydrate your skin.www.becomebeauty.com


Become is offering a complimentary set to the winner of another Savvy drawing — email Chaton@thesavvygal.com before anyone else!
with the name of the book featured in last week's Glass Ceiling Demolitionists column.
Moms everywhere have been waiting for the No Lipo Lipo DVD — it's finally available! The No Lipo Lipo DVD shows users how to apply an amazing knuckle type treatment that breaks down fat deposits and smoothes cellulite, while firming and toning. This proprietary technique employs strong, upward sweeping motions in order to reverse gravity, tighten skin and reduce inches all over the body, unlike a liposuction procedure, which reduces fat one or two areas only. Non-invasive and completely safe, the results are unrivalled by any other body sculpting treatment. Also demonstrated is a Dry Brushing technique that strengthens connective tissue and firms the skin, leaving it silky smooth and younger looking. www.nolipolipo.com
Mom will undoubtedly indulge in one of Shidon Naturals Ultimate Moisturizing Body Wash Bars. These delicious handmade bars of soap contain all natural ingredients such as coconut oil, shea butter, rose hip oil, vitamin E and red raspberry oil, along with natural essential oils for scent. Wrapped in beautiful handmade paper, they're available in some gorgeous scents, including lavender eucalyptus, sage pomegranate, grapefruit bergamot, and lemongrass verbena. They can be purchased by clicking here http://www.greenraising.com/Shidon-Naturals-Ultimate-Moisturizing-Body-Wash-Bar-P101C7.asp and you can take comfort in the knowledge that with everything you buy on their site, you get to choose a charity that receives 25-40 percent of your purchase price!
For the mom who's serious about her anti-aging regimen, Bioelements Overnight Rejuvenation Kit is an integral component for younger looking skin. We all know that while we sleep our skin is hard at work trying to undo all the damage and rejuvenate in time for tomorrow. With this kit, mom will definitely make the most of her sleep! It includes Probotix Anti-aging Serum (Bioelements' latest revolutionary product), Sleepwear — packed with calcium, retinol, protein peptides and cranberry seed oil to strengthen and repair visible damage, Quick Refiner to smooth and refine, and as a bonus, Multi-Task Eye Creme to firm, de-puff, moisturize and reduce dark circles all in one step.
Another groundbreaking option for the mom who is conscientious about her skincare regimen is Osmotics Cosmeceuticals' Best Of Beauty Bag — a collection of award-winning favorites designed to take care of every skincare need with incredible anti-aging ingredients and breakthrough technologies. The bag is a fun zebra print clutch that includes Hydrating Cleanser, Renovage Cellular Longevity Serum, Blue Copper 5 Firming Elasticity Repair, Blue Copper 5 Lip & Tuck (probably one of the best lip treatments I have ever tried), Anti-Radical Age Defense Barrier Longevity Complex and Age Prevention Protection Extreme SPF 40. It's a tremendous value and the perfect way to get glowing and beautiful just in time for summer! www.osmotics.com
Carol's Daughter is offering a beautiful Mother's Day Gift Set called Pearls, filled with their unforgettable Eau de Toilette and special Body Creme Deluxe. Sparkling with lemon verbena, apricot and peach, Pearls evolves into a floral heart of jasmine, rose and violet, topped off by warm vanilla and sweet caramel. The gorgeous gift set arrives inside a lovely keepsake jewelry box, making it a very special gift. www.CarolsDaughter.com
Diptyque has launched its new Art of Body Care Collection, with five outstanding new fragrances inspired by five amazing destinations along the Mediterranean — from Florence to Byzantium, Aleppo to Alexandria, and on to Cordoba, Spain. Mom will love their Creamy Body Wash in Olive Flower & Bay Laurel, Fresh Body Lotion in Orange Blossom, Rich Body Butter in Turkish Rose, Luxurious Hand Balm in Apricot, and Body & Bath Oil in Iris. Designed for the well-being of both the body and soul, these products do not contain any parabens, synthetic coloring agents, TEA, DEA, glycols, silicones, PEG, aluminum or sulfates derived from petrochemicals.
Chaton Anderson is a Writer and the Publicity Director for TheSavvyGal.com. A product and pop culture addict, she is always looking for the coolest, hippest things on the market, as well as the newest health and fitness trends to hit the scene. Email her at Chaton@thesavvygal.com with questions or leads on products and services on the cutting edge.