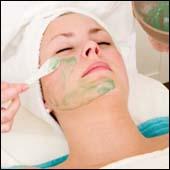 Melanoma, Malignant, sunscreen, cancer, aging, all are words people hate and fear to hear when it comes to summer fun and wanting to achieve that gorgeous glow. However, you don't have to risk hurting your skin when playing in that summer sun. You can still get that glow and protect your skin at the same time. Therefore, it is time to perfect your summer sun strategy, which means protecting your skin thoroughly because with its increased UV intensity and damaging rays, the sun is truly our worst enemy.
The Goods
Even if you are not planning to be outdoors, use sunscreen. It should be the final step in your skincare regimen every day, rain or shine. Apply it to your face, neck, and hands. I am absolutely in love with Jan Marini Antioxidant Daily Face Protectant with SPF 30. This waterproof formula helps improve your skin while protecting it. I have oily skin so sunscreens tend to look greasy on me, but Jan Marini's sunscreen gives me this silky, matte finish and feels very lightweight. Packed with potent antioxidants, along with two newly developed non-chemical, sun-blocking substances, it provides incredible hydration and skin recovery benefits, yet will not make you break out. Other excellent choices include Neutrogena Ultra Sheer Dry Touch Sunblock SPF 55 with Helioplex, and La Roche-Posay's Anthelios Fluid Sunblock SPF 50. janmarini.com
Now that we've got protection out of the way, it's time for the fun stuff: self-tanning. Luckily, I discovered two awesome self-tanning products that give an impeccable, gorgeous glow with minimal effort and none of the Old School, orange-y streaks. The first is Comodynes Sunless Tanning Towelettes, which I discovered on my last trip to Europe, where they are extremely popular. These individually wrapped wipes are perfect for the woman-on-the-go. The directions say you only have to wait 10 minutes before getting dressed — I tested it and can say it is true! Pair them with Comodynes Easy Peeling Wipes, which are easy-to-use exfoliating towelettes that deeply cleanse pores and eliminate dead cells. Massage them gently into your skin, both face and body, about five minutes before you use the tanning wipe. In three hours, you will have a natural looking, golden glow. The wipes make application super easy and streak-free, and the tan lasts about four days. comodynes.com
My other favorite product is Clarins' Delicious Self Tanning Cream. This brand new product gives you a gorgeous, caramel-colored tan (probably because it's made with additive-free natural caramel) and also improves your skin. A pudding like texture makes it easy and pleasant to put on, and the smell is absolutely delicious (I had to restrain myself from tasting it). It's made with advanced tanning ingredients, such as DHA and Erythrulose to create a golden color, pure cocoa to enhance your skin's beauty and your mood because of its rich magnesium content (which translates to lots of antioxidants), cocoa bean to soothe and protect skin, pure cocoa butter to help prevent premature aging, and aloe vera to moisturize. This is the deepest, most beautiful tan I've ever achieved from a self-tanner. clarins.com
The Steps
Even with the best products, self-tanning can be tricky, so follow these steps for natural looking results. Start by showering and exfoliating your skin with your favorite scrub, paying extra attention to knees, feet and elbows. This will help your skin absorb the tanning products better and therefore last longer. Check our article Sloughing Off The Excess for our top exfoliation picks, or try one of my new faves, Origins' Modern Friction, which gives impeccable results — just like a mild microdermabrasion session, but without irritation, redness or flakiness. It's made with skin-refining rice starch for rapid removal of dead skin cells, lemon oil for illumination and aloe for calming. Fine lines and pores seem to shrink in size, and your skin immediately glows and feels smoother. origins.com
For the Best Results with Self-Tanning Products
Make sure to completely dry off after showering.
Then, either apply the product while you are naked, or wear an old bathing suit if you want tan lines.
Apply self-tanner to one section of your body at a time, focusing on even distribution.
Avoid areas of your body where you do not want color, such as your armpits or your heels. Also, I usually wash my hands a few times during application, so that my palms do not end up a weird color (take care to wash in between your fingers and toes).
It also helps to have a nail brush or old toothbrush to get the tanner off your cuticles and from underneath your nails.
Also be careful around your nose, eyes, ears, hairline and lips. A cotton swab or makeup sponge can help blend a thin, even amount over those areas.
Wait AT LEAST 15 minutes before getting dressed because self-tanners can stain clothes.
Do not exercise for at least three hours and wait at least eight hours to shower.
Despite your best efforts, you may sometimes end up with streaks. Soak a cotton ball in pure lemon juice and wipe it over the streaks (citric acid naturally lightens and exfoliates). Have fun!
Chaton Anderson is a Writer and the Publicity Director for TheSavvyGal.com. A product and pop culture addict, she is always looking for the coolest, hippest things on the market. Email her at Chaton@TheSavvyGal.com with questions or leads on products and services on the cutting edge.