For Your Reading Pleasure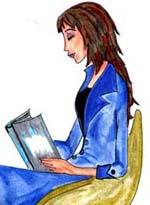 Aren't you always looking for a good read for that long plane ride, or the chaise lounge at the pool or when just curling up on the couch? We have a few suggestions for you! Visit our custom bookshop created just for our readers; click here: The Savvy Gal Store
Suggestions include:
"Life of Pi"
While it has been released for several years, it is still a classic in terms of a wonderful read: Yann Martel's "Life of Pi."
In this story, the unrealistic seems right at home; perhaps, because Piscine (Pi for short), a young Indian teenager and central character, is somehow so prepared for a test of survival — which is the journey of the book.
The first part of the story sets up background and life growing up in a zoo (literally), and while they are difficult chapters to get through because they are not page turning, the knowledge it gives us is quite invaluable during the rest of the page-turning book.
The real story starts to happen after Pi's father decides to move the family from India to Canada. They (father, mother, brother and Pi), and some of the animals, pack up and head off to their new land via ship. After the ship sinks, a small lifeboat becomes a hard-to-fathom home to Pi and a few of the animals for 227 days, as they endure an incredible journey to survive. His insecurity and faith translates into such a bigger picture as he floats along the Pacific Ocean praying for survival.
The audience knows that Pi survives — he is now the adult telling the story. The beginning of the book even tells the audience that there is a 'happy ending.' Yet, to Martel's testament of writing style, the story and the writing have the reader turning every page as if we have no idea if he'll make it.
This is not a simple adventure story. Each animal has an individual personality that seems real, and grows Pi as a person — and as a survivor. In wonderful storytelling, Pi refuses to give up and die. He pushes each day and each minute to overcome the challenges presented.
When the book ends, we want more. We feel a loss of our friend Pi — not that's he's gone, but that we're not privy to his life or thoughts anymore. And, we are left with questions about ourselves. We examine what it is that people are willing to do to survive. We ask what is possible to believe. And it's an enlightening, fulfilling question to ask.
OTHER 'SAVVY READS':
"I Feel Bad About My Neck: And Other Thoughts on Being a Woman,"
by Nora Ephron (a collection of humorous and intelligent essays)
"Plan B: Further Thoughts on Faith,"
by Anne Lamott (witty observations on life)
"Dispatches From The Edge: A Memoir of War, Disasters and Survival,"
by Anderson Cooper (CNN journalist shares life-changing moments)
"Freakonomics: A Rogue Economist Explores the Hidden Side of Everything,"
by Steve D. Levitt & Stephen J. Dubner (practical real world advice)
"The Year of Magical Thinking,"
by Joan Didion (a touching memoir on marriage)