Don't Wait for the Economy to Turnaround – Six Steps to Reinvent Yourself Now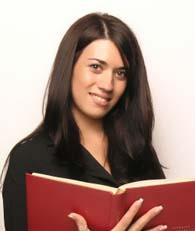 Even though the wounds have long since healed, I still remember the day I was laid off. After fourteen years of working my dream job, it took the company less than five minutes to let me go. I wore a pair of rose-colored glasses, thinking that because I received excellent evaluations I was exempt from termination. So I know what millions of you are feeling. Don't waste too much time letting fear, shame or anger guide your indecision. Indecision, USA, is an infertile destination where no seeds of creativity, vision or dreams can grow.
Don't waste anymore time. The people who will become successfully employed are those who understand they must reinvent themselves and learn new skills to compete in today's job market. When I moved away from Indecision, USA, I understood and accepted that I had to transfer my skills, talent and passion to a new career. Those skills took years to hone and were the impetus behind my success as a female executive in construction management. Instead of seeking another corporate job, I decided to use my skills and talent to help others talk their way to the top of their respective fields. I reinvented and repackaged myself as a motivational speaker, career coach and supplier diversity consultant. These six steps will help you move away from Indecision, USA.
Six Steps to Reinvention
Understanding and Acceptance

You have to understand there is a new job market and accept the irrevocable fact that America is not returning to the abundance of highly paid manufacturing jobs of the past. Do not take on the role of victim or live in indecision for six months as I did. The majority of people entering or leaving the workforce today will not be getting a gold watch for twenty-five years of service. You must accept this and move forward. Research growth industries and the types of jobs they will create. Print the skills, education and talent needed for these expanding fields and ask yourself how your skills, talent and years of experience measure up. Bottom line: What is the need and how can you meet it? I could not have predicted my reinvention would meet such a critical need.

Reinvention and Repackaging

I realized that because I had hit the glass ceiling and my skills and talent were no longer being fully utilized, I had become complacent and extremely bored on that dream job but was afraid to let go of the familiar. Like an unhappily married wife I hung around in misery way too long, blaming my partner for my unhappiness instead of myself.

The funny thing is once I let go of what I use to have and got my ego out of the way, I started to get enormously excited about all the choices I had in front of me. I jotted down all the things that others said I did best and a pattern began to emerge. I motivated and inspired others, I was a great public speaker/presenter and I was a vehicle for important information.

The challenge was how to utilize my day-to-day skills from my old job and repackage them into a new career. I decided to start my own consulting firm to teach laid off workers and college graduates how to conduct successful job interviews, business presentations and public speaking assignments. Tony Robbins, Magic Johnson and Eric Schmidt, CEO of Google all appeared on "Larry King Live." Their message you don't have a choice; you have to reinvent yourself. Call it, "Three Men and a Lady"; we're all saying the same thing.

Everyone Has a Story — Learn to Sell Yours

I reinvented my career but I carried the authentic story of my life, the story that made me successful in construction management into my new life. That story gave me validity, credibility, notoriety and confidence to try something new. I had to communicate my history of giving successful presentations, forming strategic partnerships and creating contract opportunities for hundreds of businesses, in a format that would attract new clients. My products are sold in bookstores and on Amazon.com. Recently, my storytelling was the impetus behind winning a major contest from a prominent woman's magazine. Learn to tell your unique story and all sorts of doors will open up.

Don't Wait for Opportunity

To hear the words "you're hired" in this job market you must have a strategic plan-of-action that includes research, networking and becoming an expert in the brand called you. Based on your skills, talent and passion what industries and employers do you want to work and what quantifiable value do you offer? Look at all companies large and small, for profit and non-profit, federal, state and city agencies and the many fine educational institutions in this country and abroad.

When you target industries, you automatically position yourself above your competition because you have matched your skills, talent and passion to growing industries and companies. Go after those companies, knock on their doors, and send a proposal and video to each showing how you can improve their business. Don't wait for opportunity to come knocking because you'll be waiting a long time.

You've Got to Move It, Move It

The jobs in your town may have moved overseas, or the industries may have slowed down or shutdown; you may have to move it, move it. Don't let fear paralyze you from exploring all your options. Depending on where you live in the country, some manufacturing and skilled labor jobs are not coming back. You will have to get retrained in something else or relocate. If you are able to move don't be afraid to relocate but before you do, research the area and the opportunities.

Your research should include: career opportunities, housing, schools, cost of living and houses of worship so that you can reduce the number of surprises once you move. You may have to move across town, across country or across the world to explore career opportunities.

Your great-grandparents probably left their homeland to find work in America. I'm sure they were nervous and filled with trepidation, but they still moved it, moved it. At least research and investigate relocation; let it be an option you explore. During bad economic times such as the Great Depression people moved, people made tremendous sacrifice and they made tough choices.

Face-to Face Networking

Nothing beats face-to-face networking because you are able to tell your story with enthusiasm and passion. Attend networking events on a regular basis because familiarity makes buying from, recommending or hiring you much easier. Focus your networking on events where your colleagues, clients, and potential customers gather. In these hard economic times don't waste time or money attending events that don't meet your target demographic. Show up with your elevator pitch prepared and practiced so you can talk about your value proposition in a way that benefits the end user. Use social networking sites very carefully as employers and clients search these sites for your name. In recent months, individuals who posted certain language and pictures on social sites have been fired. One woman even lost her disability insurance so use both privacy settings and good judgment in equal measure.
It's the New Year, so reinvent yourself and follow your path.
Dickie Sykes is the Founder & CEO of DGS Consulting LLC, a management consulting firm that specializes in job interview, business presentation and public speaking training. Honored by her alma mater Queens College in 2007 and named by The Network Journal as one of the 25 Most Influential Women in business, Dickie is known for helping people talk their way to the top of the business world with integrity, passion and authenticity. Before starting DGS Consulting, Dickie was Vice President of Diversity and Community Affairs for an international construction management firm headed in New York City. Under her leadership, the company awarded over 900 million dollars to minority and women-owned businesses. Community volunteerism and educating people in the power of the spoken word and business acumen has been a consistent theme in her life. Whether helping minority, small and women owned businesses, giving lectures at local bookstores and colleges or motivating and inspiring people who have been out of the workforce for many years, Dickie has always made time to give back.
She sat on the Board of Professional Women in Construction, she was VP of Christmas in April Queens New York Chapter; Christmas in April is a national volunteer organization that does renovations for low-income homeowners and she developed and taught seminars for Dress for Success New York. Dickie graduated cum laude from Queens College in New York City and has a certificate in employee relations from Cornell University School of Industrial and Labor Relations. To learn more about the company contact them at 404.567.5790 or log onto their websites www.dgsconsultingllc.com or korean.dgsconsultingllc.com. To ask a question or start a discussion log onto the company's blog askdickie.dgsconsultingllc.com.