Cover Letters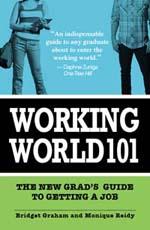 The following is an excerpt from the book: "Working World 101: The New Grad's Guide to Getting a Job", published by Adams Media
The cover letter is an important part of the application process. It should tell why you're qualified … not just express interest … so don't neglect the cover letter.
A cover letter is not optional (even if the ad to which you are responding to indicates it is), nor is it separate; it is a complement to your resume. It introduces you to the hiring manager in a more personable way-meaning you actually create a sentence-structure communication with this person. Consider it your elevator speech on paper. (An elevator speech is your thirty-second introduction to someone about yourself when you only have a few floors in which to do so.)
In your cover letter, introduce yourself and explain why you are perfect for the job. Remember, your cover letter should support your resume, not reiterate it word for word. Pull out specific pieces from your resume to highlight the matching qualifications of the particular position you are seeking. If you're answering an advertisement with clarified requirements, use this to your advantage and match up exactly what they request with what you possess. Spell out your qualifications for them in no uncertain terms.
Cover Letter Tips
Whenever possible, address your cover letter to someone in the company (the head of HR, the head of the department you're interviewing for) to make it more personal and professional. If this is not possible, address it to: Dear Hiring Professional.
Individualize each letter. Don't use a generic template; instead, pull out specific pieces of your resume that are custom-tailored for the specific job. This is time-consuming, but it will present your attention to detail to the hiring company.
Use proper grammar, and be error and typo free.
Use professional language. Avoid slang, jargon, and a casual tone.
Mention any achievements and awards that are relevant to the field or position to which you are applying.
Have a strong closing. State you will follow up and then do it.
It really does make a difference what your resume and cover letter looks like. It is your first impression the potential employer will have of you, and it communicates far more than you can imagine. You want to send out polished, professional correspondence demonstrating that you are polished and professional. Definitely invest the time in this beginning stage of the job search; it will lead you to the interviews.
"Working World 101: The New Grad's Guide to Getting a Job", which also includes examples of the ranges of great cover letters to bad — and why. You'll also find tips for networking, informational interviews, negotiating salary, participating in phone interviews, and more. While written for new graduates, it really is a book for anyone embarking or in the midst of a job search. Graham has more than 12 years of HR experience she shares with job seekers. www.workingworld101.com