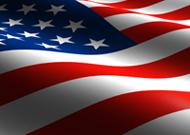 Tips for the Everyday Activist
With Election Day 2008 coming up and the correlating media coverage, it appears that many people these days call themselves "activists." Let's see what Webster's has to say: "ac-tiv-ism (noun) a doctrine or practice that emphasizes direct vigorous action especially in support of or opposition to one side of a controversial issue."
Here's another definition from Mike Farrell, star of television series such as "Mash" and "Providence," and author of "Just Call Me Mike, A Journey to Actor and Activist." At a book signing last year, Farrell stated he doesn't like the term "activist" as it suggests an "us vs. them" mentality. He believes that a "soft, rational voice has more impact than screaming in their faces (when trying to make a point)."
As a human rights advocate, his travels have taken him to Egypt, Somalia, Nicaragua and El Salvador. Farrell pointed out that his job is to "give voice to what people cannot say for themselves." Accordingly, he speaks out about the need for fresh drinking water and safe shelter for Somalians and others.
Readers without the means to travel internationally can embrace the phrase, "Think globally, and act locally." If you are interested in increasing your participation in the green movement, read on for ideas on how to be an everyday activist.
Climate control, cleaner air and water, fair trade, and wildlife preservation are a few examples of issues you may choose to address. Write (postcards are effective) or call your U.S. senators and representatives and ask them to support legislation that you favor. Contact information is available at http://www.senate.gov/general/contact_information/senators and http://www.house.gov/welcome.
Why not email your senators and other legislators? Karen Orenstein, National Outreach Coordinator for the National Audubon Society explains, "Sometimes emails are perceived as not being from a real person."
At the local level, write a letter to the editor of a regional publication to show support for, or against, an issue or candidate. If the issue can be resolved by contacting municipal elected officials, attend a city council or village board of trustees meeting. Generally, a public comment period is set aside prior to the group's work for that evening. If you feel strongly about an issue, sign-up to speak, or give voice for someone who cannot attend.
Being an informed constituent is key to becoming an effective activist. To that end, there are two upcoming events — Green Festival Washington DC, held November 8-9, and Green Festival San Francisco, held November 14-16. General admission is $15 per day and seniors, students, and bike/public transit riders receive a discount. Visit www.greenfestivals.org for details.
Now you have the basics to take your environmentalism to the next level. Roll up your sleeves and become part of the solution!
Be an Informed Voter
Thanks to the Internet, people can get information on any topic imaginable with the click of a mouse. With the General Election coming up on November 4, 2008, less than a month away, voters may wish to obtain information on the legislative voting records of various candidates. Everyone is aware of the key race for the U.S. President, yet there are races for the U.S. Senate and the House of Representatives that deserve your attention as well.
How can you evaluate a candidate's performance? There are myriad Web sites offering analysis on issues ranging from the financial crisis to health care. The League of Women Voters Education Fund has put together the "2008 General Election Presidential Voters' Guide." You can access it at www.vote411.org. The site also has general information on voting, such as registration, polling places and ballot details.
The League of Conservation Voters (www.lcv.org) publishes a National Environmental Scorecard and the 2007 edition covers the First Session of the110th Congress (the most recent year for which data is available). By selecting your state from a menu, you can determine how senators voted on environmental issues such as Energy Legislation (H.R. 6), Liquid Coal (H.R. 6 – amendment), Water Resources — Global Warming (H.R. 1495) and Farm Bill — Subsidy Reform and Caps. On the House side, you can check how representatives voted on environmental issues such as Energy Legislation (H.R. 3221), Global Warming and National Security (H.R. 2082), Offshore Drilling (H.R. 2643) and Hardrock Mining (H.R. 2262).
The National Wildlife Federation (www.nwf.org) has worked with the Energy Action Coalition to launch a campaign to unite youth voters across the country — Power Vote 2008! Details on this movement are on the NWF Campus Ecology site and there are links to take the pledge. Power Vote (www.powervote.org) is a national youth-led campaign to demonstrate to candidates up and down the ballot that young people demand action on climate change.
The NWF's Web site also features a Special Report: The Presidential Election, in which each candidate had the opportunity to answer the same questions on key conservation issues. Their unedited responses give an opportunity for voters to learn more about their policies and plans.
A fourth resource is Candid Answers: Voter Guide for the Environment Election '08, which is a project of the Natural Resources Defense Council Action Fund, an affiliate of the Natural Resources Defense Council (NRDC). U.S. Congressional candidates were asked to respond to five questions, one on each of the following topics: global warming, renewable energy, nuclear power, transportation and fuel efficiency. The questions were developed in collaboration with leading policy experts at the nation's top environmental organizations and endorsed by a bipartisan review panel. Get details at www.candidanswers.org.
Here are the tools. Use some of these resources to research the candidates in your district and cast your ballot as an informed voter. It's the least you can do for your country!
Contact Mayre Press, aka Eco Gal at ecogal247@yahoo.com