Venus Nicolino, PhD of clinical psychology, answers your questions in this section. This week: getting over a boyfriend
Dear Dr. V,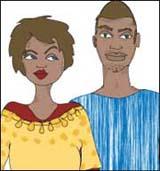 My boyfriend and I were together for two and a half years. We were supposed to get an apartment and he told me he wanted to marry me but at the last minute he decided he wasn't ready. After that, everything went downhill. We broke up, he told me he loved me and missed me. A few weeks later he ended up telling me we should just be friends. This man was my first love and I've tried every way to get over him but nothing works! What should I do to help get over him?
Signed,
So Sad
Dear Sad,
Heartbreak is painful and traumatizing and while it may sound trite to you right now, time is a healer. Sometimes it's enough just to draw another breath or get out of bed again. You need to know you are far bigger than your biggest feeling and keep in mind that even your darkest hour is only 60 minutes in length. I understand right now it may not feel that way. You may be unable to foresee a time when the pain will disappear. The truth is it doesn't just disappear. The pain leaves you a little day by day, week by week and then month by month. One day you'll wake up and realize you're having more good days than bad days and you'll know you're on the way to healing your broken heart.
Below are a few of my suggestions that will hopefully help you.
1. Feel your feelings
Some people really struggle with feeling certain feelings. Some of us are more comfortable with anger, others with grief. I encourage you to explore them all by writing a "Grief" letter to your "Ex." It's important to know you'll never send this letter so you can really explore every aspect of how you feel. Take the time to explore what you are going to miss — and what you are not going to miss. What are you angry about? What are you sad about? What do you fear this break up means? What was your part in the break up? What are you always going to love or appreciate about your "Ex?"
Explore these questions in such a way you can feel all the things you suspect may be true even if you'd rather they were not. It's really important you take time to do this. If you do this properly you'll be able to reconnect with at least some of the love you felt for your partner. Not in a way that eats at you, but in a way to nourish your sense of life. If you've loved deeply once, then you can do it again. If you take the time to heal, you will come out of the relationship even more able to love than you were when you entered it. Work to keep your heart healthy and open.
2. Recognize the signal to move on
At some point — whether days, weeks, months or even years — you'll get a sense you're fed up with feeling bad. Maybe there's a growing frustration with yourself you aren't moving on. Maybe you're there right now and that's why you've come looking for break up advice. The signal you're ready to move on is NOT when you start berating yourself. Self hate is not what I'm talking about here. If you catch yourself saying things like "You are so pathetic!" or "Get over it loser, he left you," then you're not ready to move on. It's bad enough your relationship ended. Don't make it worse by throwing in more self hate. So what's the signal you are looking for? Hopefully it's a voice full of love and compassion for you and your struggles. All you need to know is this sense of frustration with yourself is a signal. The signal is saying it's time to take the necessary steps to move on from the end of your relationship.
3. Use your emotions to move you on …
Hurt — a result of your sense of loss. Get a sheet of paper and a pen now. Take 10 minutes and write down all the reasons you won't miss your partner. All the things he did to annoy you. All the things you would have changed about him if you could have. All the things you wanted from him he couldn't or wouldn't give you. Keep the list and review it and add to it any time you get those feelings of hurt again. Try to think of at least 5 really big incidents during the relationship where you clearly knew it wasn't working for you. (You'll need this sheet later on in the process.)
Inadequacy — feeling unworthy. Get a sheet of paper. For 10 minutes write down all the things you appreciate or feel proud about yourself. What have you achieved in your life you were proud of? Who do you know who loves you? What would your friends say they like or love about you (you may actually even want to ask some of your close friends)? What does your family love about you? Sometimes when we feel low this can be hard to do. If you're struggling with this and there's nothing you feel good about, then ask yourself "if I could feel good about just one thing what would it be?" Then ask yourself this same question again, as many times as you can. Trust me — you are bigger and better than you think, you are a miracle in progress!
Loneliness — you need to connect with someone. This is an important part of the process even if you aren't feeling lonely. Stay in contact and go out with as many of your friends as you can. It's important you do this ahead of time rather than just waiting for the weekend to happen to you. Trying to reach out when you're miserable is really hard and you can end up getting caught in a spiral. Being single is a luxury you could easily miss. This serves to remind you still have lots of people to connect with in life and it also helps your mind to focus on some fun things.
4. Rid your environment of reminders
Take the practical steps necessary to remove the reminders of your ex from your environment. They will only act as triggers to think about him. Instead, when you see a reminder, use it as a trigger to get rid of the reminder — IMMEDIATELY! Delete the telephone number, remove the pictures, store the presents. I'm not asking you to destroy them, just put them where you won't see them on a day to day basis. Make a deal with yourself if you are really missing them and feel the need to re-connect, you can pull out an old photo or old T-shirt. Take the time to go back and feel sad for a while or write about how much you hate him in that moment and then get back to your new life.
5. Do fun things!
Generate yourself a list of things you like or love to do. Yes, again, you must write them down. So, when you're focusing on things making you feel sad, you can run for the list, pick something off it and go do it. You'll be amazed at how this works to change your mood. Keep adding to your list … listen to loud music, dance around the room, sing your favorite fun song, watch your favorite film on video, go for a run or call a friend. The simple, easy and quick to do ones are the best.
6. Learn from your relationship
The reason you broke up? The real reason — was you were either not compatible or communication was poor. To ensure you increase your chances of finding someone to love for life, learn from your past relationships. Take the list of things you may have written about in step 3 and store them in a safe place. If you haven't already generated this list, then do it when you get to this stage of the process. Also, I want you to generate a list of things you did like about your partner and store this list, too. I call this the perfect partner exercise, and it's critical to finding your right partner in the future. Because, yes, there is a future.
Suggested reading: "It's a Breakup Not a Breakdown: Get over the big one and change your life – for good!" by Lisa Steadman
Note: All information in the Ask Dr. V column is for educational purposes only. For specific medical advice, diagnosis and treatment, please feel free to call or email Dr. V, or consult your doctor.
Please feel free to email Dr. V a confidential question for posting at DrVenus@TheSavvyGal.com; questions may be edited for grammar and length; emails are only read by Dr. V.