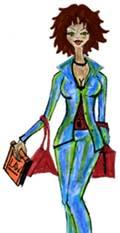 For many of us, landing a job interview after weeks of searching can be a bittersweet feeling. The excitement about passing the first phase of the job-hunting process is soon replaced by the anxiety of having to sell yourself to the potential employer face-to-face.
Almost every interview will be somewhat nerve-wracking, but with a little bit of preparation, you can walk into an interview fully prepared. Here are some do's and don'ts to help you gain some confidence before the big interview.
DO research your potential employer. Ten or 15 minutes of research can work wonders in terms of your interview. Being able to speak intelligently about the company and the industry will set you apart from less prepared candidates.
DO dress appropriately. The first impression you will have on your interviewer is a visual one and you want to make sure the impression given is a positive one. Make sure you are well groomed. Your hair and nails should be neat, and your clothes should be clean and pressed. Clothes should not be too trendy, unless trendy clothing is an aspect of the job. A conservative suit or pantsuit is a safe choice for any job.
DO bring a copy of your resume. The person you originally sent your resume and cover letter to may not always be the person doing the interviewing. Be sure to bring copies of both with you to the interview, especially if you submitted an application or resume by e-mail.
DO ask questions. Just like going on a date, you don't let your date do all the talking, but you also speak and ask him questions about himself. The same goes for a job interview. Asking relevant and informed questions shows your interest in the job. The aforementioned research can form a basis for your questions.
DO send a thank you note. Make sure your note includes the interviewer's correctly spelled first and last name and title. Keep the note short and simple, and send it within 24 hours of the interview.
DO follow up. Before leaving the interview, it's a good idea to settle on a time for you to follow up with a phone call. Don't worry about seeming pushy, if you want the job, following up to check on the status of the job shows your interest.
DO relax. Although interviewers expect the interviewee to have some jitters, try to stay as calm as possible. Take a deep breath, smile and project an aura of confidence. You want to project the image of someone who knows what she is doing and is comfortable doing it. If the thought of an interview freaks you out, enlist the help of a trusted friend or family member with whom you can practice. Have them ask you common — and not so common — interview questions, and give you feedback on your answers.
DON'T get an extreme or new hairstyle right before you interview. Just as with a wedding, you want your hairstyle and clothes to be comfortable. Getting a new haircut, or a new outfit, which brings unfamiliarity, could lead to hair flipping and fidgeting distracting to both you and the interviewer. If you must get a new outfit, try it on before the interview. Sit, stand and bend over in it, to make sure it is comfortable.
DON'T carry too much with you to an interview. A nice portfolio with your resume, cover letter, references and some paper inside should suffice.
DON'T monopolize the interview. There should be a balance between you and the interviewer. Keep your answers concise and to the point. The interview should not be about you, but it should be about what you can do for the company.
DON'T "memorize" your interview. As you practice, it may be easy to memorize the answers you plan to give to a specific question. Remember, each interviewer is different, and although they may ask the same question, you may have to adjust your answer based on the company's values and industry. The interview should be more like a conversation and less like a rehearsed speech.
Remember, you did a lot of the work in your cover letter and resume. The employer knows you have the skills and experience needed for the job, and the interview is to assess your personality to make sure you are a good fit for the company. If you follow these simple steps and remember to take a deep breath and be yourself, you will land the perfect job in no time.